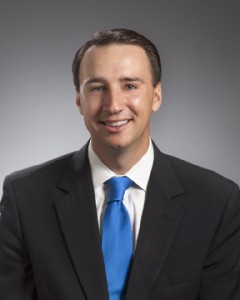 Republican Ryan Costello's campaign for Pennsylvania's 6th Congressional District seat is becoming quite formidable.
When Costello originally announced his candidacy, the Chairman of the Chester County Board of Commissioners was perceived by many as merely Rep. Jim Gerlach's (R-Chester) successor. He was a young Republican politician with electability.
That was exactly what the Republican party was looking for, considering that the PA-6 race is going to be a close contest. The district sports only a slightly Republican partisan voting index and the Democratic Congressional Campaign Committee deemed the contest an "Emerging Race" — meaning the race was promoted from the Committee's "watch list" to a level where the DCCC planned to support Democratic challenger Manan Trivedi's campaign both vocally and monetarily.
However, as the primary approaches, Costello continues to get the attention of political committees and national publications, which seem to see him as the clear frontrunner in the race.
Last week, PoliticsPA reported that Costello had been awarded the status of "Young Gun" by the National Republican Congressional Committee, an honor he was bestowed for his impressive campaigning and his adherence to conservative values.
And today, Costello was featured in The Fix's "40 Under 40," the blog's top 40 political rising stars who are under the age of 40. Costello was featured in the first round of the "40 Under 40" unveiling, with 10 more lawmakers to be featured both tomorrow and Wednesday.
The list highlights young politicians "who have made names for themselves outside of Washington, D.C."
If elected, the Fix points out, Costello would be the youngest Pa. Representative at the ripe age of 37. And although his victory is not a sure thing, The Fix sees Costello's youth and his political ascendancy as strong indicators for an impressive career in politics going forward.
The Fix points out that although Costello is not known much outside of his congressional district, he very well could be "known to all of us" in the near future.