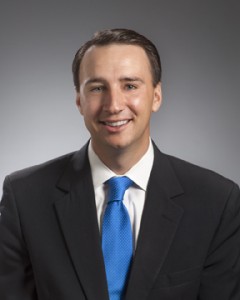 One of the biggest questions in politics right now is how close do Republican elected officials get to Donald Trump.
The July 18th to 21st Republican National Convention is the ultimate test for members of the GOP as several high-profile names have already stated they won't be going.
It's time to add freshman Congressman Ryan Costello to that list.
Geoff Harris of 1520 AM broke the news that Rep. Costello will not be attending the RNC in Cleveland next month.
"The congressman decided it was more important to stay in his home district," Costello Campaign Senior Advisor Vincent Galko told PoliticsPA.
It was thought Costello's attendance would be a given since he was a delegate. The Congressman, however, is giving up his spot in favor of Chester County Party Chairman Val DiGiorgio.
"He informed the leadership of the Republican Party of Pennsylvania a few weeks ago and he asked them to consider appointing a grassroots leader to the position," Galko explained.
As we reported last week, DiGiorgio is strongly considering a run for statewide GOP Party Chairman later this year so it would make sense for him to attend the convention.

Rep. Costello is likely to hold onto his seat in November so the fact that he is avoiding the convention suggests only Trump's strongest supporters are likely to attend.
The 6th Congressional District consists of parts of Berks, Chester, Lebanon and Montgomery Counties.