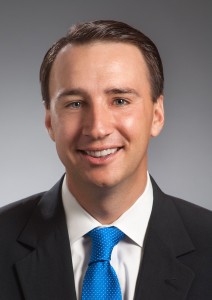 Chairman of the Chester County Board of Commissioners Ryan Costello has done a fine job fundraising for his PA-6 campaign. For a Republican who is running unopposed in the upcoming primary, you could say he is even showing off a bit.
Costello, the candidate the Chester County GOP officially endorsed, collected $344,000 in donations for the first quarter of 2014, and ended the period with an impressive $307,000 cash on hand.
The period covers from January 1 to March 31, but Gerlach did not announce his retirement until January 6 and Costello announced more than a week later.
It is reported by Costello's campaign that 80% of the donations came from over 300 individual Pa. residents, with one-third of the donations being of lump sums of $200 or fewer. Costello also received donations from all four of the counties represented in Pennsylvania's 6th congressional district.
"These fundraising numbers are a reflection of local residents desire to get our country back on the right track by finding bipartisan solutions to the challenges facing the nation, implementing policies that will stimulate the economy and grow jobs, and restoring fiscal responsibility in Washington," Costello said.  "Voters are tired of the partisan bickering and want to know that their voices are really being heard by their representatives in Congress."
Although perceived as the Republican heir to incumbent Rep. Jim Gerlach (R-Chester) seat, Costello seems to be carving out a unique niche for himself and separating his campaign from Gerlach's soon to be legacy.
Peter Towey, Costello's campaign manager, notes that the enthusiasm for Costello is consistently growing.
"Already, people are extremely energized about Ryan's campaign, which puts us in great position as we head into the spring," Towey said.
With more than $300k worth of spending money, Costello is primed to run a competitive campaign against Democrat Manan Trivedi — who is also running unopposed in the primary — in the general.
The PA-6 race, which was predicted to be highly competitive by the DCCC, has since been designated as "leans Republican" by political analyst Larry Sabato.