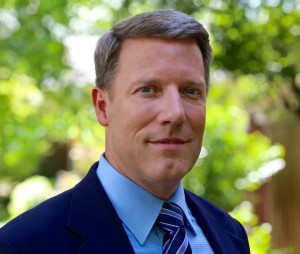 One of Harrisburg's top progressives is throwing his support behind Mike Parrish's congressional candidacy.
State Sen. Daylin Leach today endorsed Mike Parrish, candidate for Pennsylvania's Sixth Congressional District.
"Mike Parrish is a common sense problem-solver, and we need him fighting for us in Congress.  Not only does he understand the importance of education as a key to greater opportunities for our youth, but he also believes that every man, woman and child in Pennsylvania deserves equal opportunities," said Leach. "We need his leadership, extensive business experience and fresh perspective to advocate for our veterans and senior citizens, as well as for access to the right health care when it's needed most. I'm confident Mike will work tirelessly to ensure that Pennsylvania families have the chance to get ahead and stay ahead."
"Senator Leach is the leading progressive voice in the Pennsylvania legislature, and it's an honor to have his support," Parrish stated. "This endorsement is about shared Pennsylvania values and our belief that we need to do more to improve our schools, create jobs, and support Pennsylvania's hard-working, middle-class families."
Leach's backing is particularly important for Parrish because of the State Senator's unabashed progressive credentials. Parrish has been criticized for his past donations to Republicans, so having the support of the "Liberal Lion" can only help in a primary.
Parrish's Democratic primary opponent is West Whiteland Township Supervisor Joe Denham. They are competing to take on freshman GOP Congressman Ryan Costello.