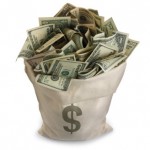 PA-6 Democratic nominee Manan Trivedi was expecting help from an influential Democratic SuperPAC, but now it looks as if it isn't coming.
House Majority PAC had previously pledged to run TV ads in Pennsylvania's 6th district.
The organization is aided by the fundraising efforts of Nancy Pelosi, the Democratic House leader and prolific fundraiser.
According to Roll Call, however, the organization is pulling out of a number of House races and cancelling their reservations.
The 6th was one of eight districts across the country in which the PAC cancelled their ad buy, amounting to over $1 million worth of TV time.
The unspecified amount of money for PA-6 was meant for broadcast and cable commercials that would've aired the week of Oct. 14th to 20th.
"This means Democrats are likely glum about capturing retiring Republican Rep. Jim Gerlach's seat," Roll Call's Abby Livingston wrote.
Trivedi is a surgeon and Iraq War veteran that won the Democratic nomination in 2010 and 2012 as well. His Republican opponent is Chester County Commissioners Chair Ryan Costello.