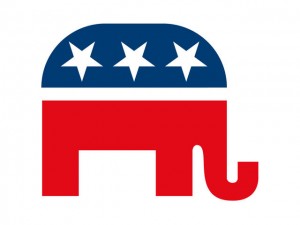 Just hours after announcing another run in the state's sixth congressional district, Mike Parrish finds himself at the center of an attack from the National Republican Congressional Committee.
"There is a Parrish for sale in PA-06, and his name is Mike," an email blast from the NRCC says.
Parrish briefly campaigned for the seat currently held by GOP Rep. Ryan Costello in 2014. Former Speaker of the House Nancy Pelosi even held a fundraiser in Philly for Parrish, before he dropped out after revelations of his past donations to Republicans, including Tom Corbett, Mitt Romney and John McCain, among others.
"He said he's running because people 'are focusing on their own personal interest and putting politics over the people's business'," the email continues. "(LOL!) Perhaps Parrish was referring to the person staring him in the face every morning while he's shaving?"
NRCC spokesman Chris Pack called Parrish "an empty political suit who is for sale to the highest bidder."
"While Mike Parrish is focused on selling his political soul to whoever he thinks can help him, Ryan Costello is focused on fighting for veterans, passing legislation to bring accountability to the Philly VA and fighting for long-term solutions to transportation and infrastructure needs in the Northeast," Pack said.
While Parrish's campaign is taking blows right from the start, he has received the backing of former Gov. Ed Rendell.
"I'm very impressed with the work Mike's done with the local party leadership and the support he's been building over the last year," Gov. Rendell said. "We need more veterans like Mike in Congress."
Parrish is the only Democratic candidate in the race at this point, but may face competition for the nomination from West Whiteland Township Supervisor Joe Denham. Two weeks ago, Denham told PoliticsPA he is "aggressively looking at running for the Democratic nomination."
The 6th district consists of parts of Berks, Chester, Lebanon and Montgomery Counties.