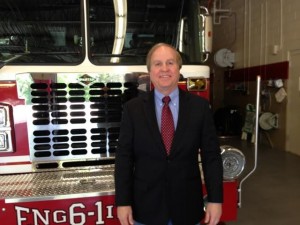 Mike Parrish and Joe Denham are prepping for a battle for the Democratic nomination in Pennsylvania's Sixth Congressional District.
Parrish, an ex-Army Aviator seeking his first elective office, is generally considered the favorite because of party endorsements. When he briefly ran in 2014 he had the support of the DCCC, and while they're sitting this one out, former Gov. Ed Rendell and Montgomery County Commissioner Josh Shapiro are publicly backing him.
Meanwhile Joe Denham, who also served in the Army as a doctor, sits on the West Whiteland Township Board of Supervisors.
An internal poll conducted by Independence Communications & Campaigns for the Denham campaign outlined a potentially prosperous avenue of attack.
This far out the name ID for each candidate is quite low, so the pollster tested respondents with bits of biography about each candidate.
The point that struck the deepest chord concerned Parrish's past donations to Republicans. He gave $2,000 each to John McCain's 2008 presidential campaign and Tom Corbett's 2010 gubernatorial campaign. As late as the summer of 2011, he donated $1,000 to Mitt Romney.
When respondents were told this, Denham's lead skyrocketed to forty points (51% to 11%). 65% said it gave them major doubts about supporting Parrish.
While a plurality of those surveyed identified as progressives, they are the most likely people to come out and vote come Primary Election Day.
Therefore, don't be surprised to see Denham hammer Parrish as insignificantly Democratic and for Parrish to do everything he can to prove his party bona fides.
The two men are competing to take on freshman Congressman Ryan Costello. The seat has a R+2 rating and is currently considered by the Cook Political Report to be "Likely Republican".
The 6th district consists of Berks, Chester, Lebanon and Montgomery Counties.