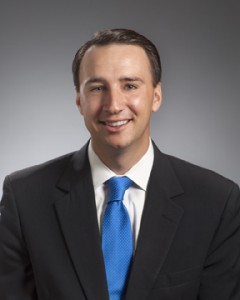 Congressman Ryan Costello holds a massive advantage over his Democratic opponent, Mike Parrish.
As a result, an already burdensome task has become more difficult.
Top-Line Numbers
Costello, the freshman incumbent Republican, has just over $1.4M cash on hand. Parrish has much less with only $44,731, according to the first quarter FEC reports.
Costello's campaign hasn't raised as much money as they did last quarter but managed to rake in $344,558. Costello has substantially outraised Parrish who was only able to pull in $70,662 in contributions.
One note before we continue, Parrish is holding a massive $112,609 in debts and obligations.
Contributions
The bulk of Costello's support is coming from businesses and political action committees with 108 contributions over $1,000, in total he has received $220,483 from political committees while $124,075 came from individuals.
Costello's largest contributions of $5,000 came from Bayer Corporation PAC, New York Life Insurance PAC, National Cable And Telecommunications Association PAC, Making America Prosperous PAC, Keystone Alliance PAC and The Home Depot Inc. PAC.
On the Democrat's side, Parrish's support is coming from individuals rather than businesses and political action committees. He has received 16 contributions from individuals of more than $1,000, in total Parrish has raised $49,662 from individuals and only $21,000 from political action committees.
Parrish's 3 largest contributions of $5,000 came from AmeriPAC, Machinists Non-Partisan Political League and Sheet Metal Workers Political Action League.
Expenditures
Costello is outspending his opponent, dishing out $167,354 while Parrish has spent $44,731.
Costello is using The Theodore Group, a firm based out of the Washington D.C. area that provides political fundraising services for GOP members of Congress and candidates. His campaign has also been doing some polling with Harper Polling and The Tarrance Group.
Parrish doesn't appear to be using any large firms like his opponent but is paying for consulting in fundraising and appears to be gearing up for GOTV efforts paying for field consulting. His campaign has also paid for a Votebuilder database from the PA Democratic State Committee.
The 6th Congressional District consists of parts of Berks, Chester, Lebanon and Montgomery Counties.