PA-6: Rothenberg Moves Race from "Lean Republican" to "Republican Favored"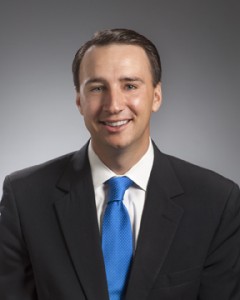 Another major political forecaster is changing their rating of a Pennsylvania congressional race.
This time, it is the Rothenberg Political Report moving the race for the open contest in PA's 6th congressional district. The seat being vacated by retiring Congressman Jim Gerlach is being fought over by Republican nominee Chester County Commissioner Ryan Costello and Democratic nominee and Iraq War veteran Manan Trivedi.
"Voters don't know much about Republican Ryan Costello or Democrat Manan Trivedi, and that's bad news for Democrats," Rothenberg's Nathan Gonzalez wrote. "The district was redrawn to lean Republican, and in the absence of personal familiarity, voters are likely to fall back on their partisan tendencies."
"It's also a very expensive district for Democrats to try and take over because of the Philadelphia media market," he continued. "It looks like Democrats will look for more efficient opportunities to spend their money. Move from Lean Republican to Republican Favored."
Last month, Rothenberg moved the PA-8 contest from "Republican Favored" to "Safe Republican". Therefore, PA-6 is still the most competitive race in the state, according to Rothenberg's ratings and those of several other political forecasters.