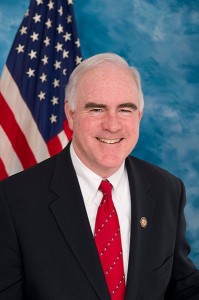 Congressman Pat Meehan has scored a big committee assignment.
According to a Republican source, Rep. Meehan has been selected to serve on the House Ways and Means Committee in the next Congress.
The committee is one of the most powerful in Congress, as they are in charge of writing tax policy. It is set to be led by Wisconsin Rep., and 2012 Republican VP nominee, Paul Ryan.
It was previously reported that Congressman Meehan was angling to replace retiring PA-6 Rep. Jim Gerlach on the committee.
Rep. Allyson Schwartz is also retiring and leaving the tax-writing body. Meehan will be joined however by fellow Republican and PA-3 Representative Mike Kelly.
The 114th Congress is set to be sworn in on January 3, 2015.