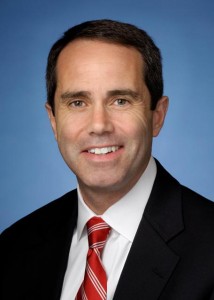 State Representative and Democratic Congressional candidate Steve Santarsiero unveiled his latest list of endorsements.
The most prominent name included was Auditor General Eugene DePasquale.
"If Democrats are going to flip this red seat back into Democratic hands we need someone like Steve Santarsiero: a proven fighter, a devoted public servant and a family man with deep local ties," said Auditor General DePasquale. "Santarsiero is the only candidate in this race who I know can win a tough campaign and will go to Congress to work on behalf of all Pennsylvanians while standing up to the Washington special interests."
Santarsiero also won the support of former Congressman Joe Hoeffel, the Union of Food and Commercial Workers Local 1776 and the Solebury Democrats.
"Steve Santarsiero's record of standing up for working families and fighting for Pennsylvania jobs is what we need in Congress," said UFCW Local 1776 President, Wendell Young, IV. " We are proud to support Steve. He has been a proven fighter for the members of our Local in Harrisburg, and will continue to be a great advocate for the working men and women of our union in Washington, D.C."
"I'm proud to have the support of so many people and organizations willing to stand with me," Santarsiero responded. "I have a record of working to create good-paying Pennsylvanian jobs, standing up to the NRA by authoring our state's universal background check bill, voting against the governor of my own party to oppose fracking in state forests and turning down perks of office and my own pay while the state failed to pass a budget. I'm ready to run on my record and earn the Democratic Party's nomination one vote at a time."
The State Rep. is running against 2014 candidate Shaughnessy Naughton in the Democratic primary.
The 8th district consists of all of Bucks County as well as part of upper Montgomery County.