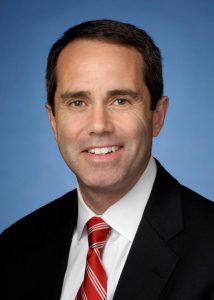 PA-8 Democratic nominee State Rep. Steve Santarsiero won the endorsement of Americans for Responsible Solutions (ARS).
ARS is the group started by former Congresswoman and shooting survivor Gabrielle Giffords and her husband astronaut Mark Kelly.
"Steve Santarsiero knows that with freedom comes responsibility, and that we can do more to keep guns out of the wrong hands while protecting the rights of law-abiding gun owners like us," Rep. Giffords and Cpt. Kelly wrote in a joint statement. "We are proud to support Steve, a leader who is committed standing up to the Washington gun lobby and to bipartisan change that will help prevent gun tragedies. In Congress, Steve will be a tireless champion for the vocal majority of Pennsylvanians who are calling on their elected leaders to do more to reduce gun violence and make our communities safer."
"From working to close the background check loophole to making sure terrorists can't get their hands on guns, I've worked tirelessly to keep our families and communities safe from preventable gun violence," Santarsiero responded. "I am honored to have the support of ARS — an organization that knows we can both respect the Second Amendment rights of gun-owners while also ensuring that we adopt common sense gun safety measures that save lives."
The 8th Congressional District represents all of Bucks County as well as parts of upper Montgomery County.