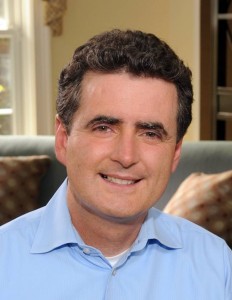 April 15th may be tax day to everyone else but true politicos know it as the day the first quarterly fundraising reports are released.
In perhaps the state's most competitive race, Pennsylvania's 8th Congressional District, the incumbent Rep. Mike Fitzpatrick (R-Bucks) once again outraised both his opponents combined. The big difference this time, though, is that Democratic challenger Shaughnessy Naughton pulled ahead of her primary opponent Kevin Strouse in this quarter's fundraising race.
Mike Fitzpatrick
Congressman Fitzpatrick led the pack again, bringing in over $337,000 from January 1st to March 31st of this year.
Among his notable donations were $4,000 from the PAC of Exxon, $2,500 from Dow Chemical's PAC and $2,000 from his soon to be ex-colleague Rep. Jim Gerlach (R-Chester).
While the incumbent has kept ahead of his opponents, his pace is nonetheless slowing down. He raised less than he did during the fourth quarter of 2013 and significantly less than the $462K he was able to pull in for his 2013 Q3 report.
As is also to be expected, Fitzpatrick spent more than either of his competitors, totaling $140,168 in expenditures.
Altogether it wasn't his most sterling quarter, Fitzpatrick has about $200,000 more than he did to start the year, standing tall with $1,473,633 cash on hand.
Shaughnessy Naughton
Businesswoman Shaughnessy Naughton crossed a personal milestone this quarter because for the first time she was able to out-raise her primary opponent Kevin Strouse in individual donations.
As we will clarify later, that does not mean she brought in the most cash. Naughton set a personal best by raising $124,952. Additionally, very little of it came from PACs with the Sheet Metal Workers as her only major contributor, giving $2,500.
Her one drawback is that she also managed to spend more than her primary opponent, doling out $87,459. Over $24,000 of which went to polling conducted by GBA Strategies.
Currently, Naughton has $207,966 cash on hand.
Kevin Strouse
The bad news for the Strouse campaign is that for the first time, the Naughton team outraised them.
The good news is that thanks to a loan from the candidate, they still ultimately brought in more money. Afghan and Iraq vet Kevin Strouse raised $115,193 in donations yet also loaned $50,000 to his campaign bringing his total receipts to $165,193.
Strouse also benefitted from his ties to party leadership, receiving $4,000 from Steny Hoyer after his personal visit and another $3,000 from Nancy Pelosi's group "PAC to the Future".
He spent a total of $73,319 during the first quarter of 2014. The campaign used $7,000 and $3,000 respectively for the political consulting services of the Global Strategy Group and MGB Development.
The most important advantage Strouse still has, however, is his lead over Naughton in cash on hand. For all her fundraising success, Naughton increased her COH by only about $30,000 compared to the last quarter, while Strouse increased his COH by about $90,000.
At the moment, the Strouse campaign has $563,574 cash on hand, more than double Naughton's current amount.