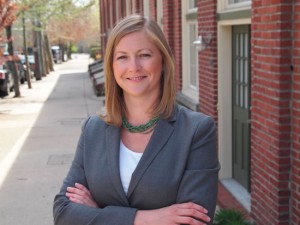 The campaign of Democratic congressional candidate Shaughnessy Naughton announced today that she received the endorsement of the National Organization for Women.
"I am proud to have the endorsement of NOW, an organization that has been instrumental in advancing women's rights and civil rights over the last half century, and continues to today," Naughton said. "In Congress, I will fight for pay equity, healthcare access, voting rights, and marriage equality. We have come a long way since NOW's founding, but there is still a lot more work left for me to do in Washington."
"I am proud that NOW has endorsed Shaughnessy Naughton, who will be a strong advocate in Washington for women and families in Pennsylvania," said Caryn Hunt, Pennsylvania NOW President. "Congressman's Fitzpatrick's policies have been disastrous for women in the Eighth District, and it is time for a new voice in Congress."
The National Organization for Women (NOW) was founded in 1966 and describes themselves as the largest organization of feminist activists in America. NOW has over 550,000 members nationwide.
Naughton is running against ex-Army Ranger Kevin Strouse for the Democratic nomination in Pennsylvania's Eighth Congressional District. The 8th is currently represented by Republican Congressman Mike Fitzpatrick.