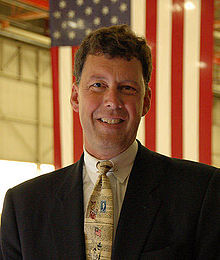 State Rep. and Congressional candidate Scott Petri just released a list of local leaders that are endorsing his campaign.
"I am proud to have the support and confidence of so many community leaders from across Bucks County," Petri said. "It is important that our representatives in Washington understand the needs of local governments and the issues affecting our communities and I pledge to work with all local leaders from across Bucks and Montgomery Counties."
Petri is considered the front-runner in the GOP primary right now but he has a number of opponents. Former Bucks County Commissioner Andrew Warren and former Bucks County Assistant DA Dean Malik have announced that they're running in the April 26th primary.
The big question at this moment, however, is whether Brian Fitzpatrick (brother of incumbent GOP Rep. Mike Fitzpatrick) will throw his hat into the ring.
The full list of Petri's endorsements is included below:
Durham Township
Supervisor Manfred Marschewski (Ret.)
East Rockhill Township
Supervisor David Nyman
Ivyland Borough
Councilman Albert DeGideo
Councilman Robert Severn
Middletown Township
Supervisor Tom Gallagher
New Hope Borough
Mayor Larry Keller
Newtown Township
Supervisor Kyle Davis
Supervisor Mike Gallagher
Northampton Township
Supervisor Barry Moore
Supervisor Larry Weinstein
Auditor Ed Hadlow
Auditor Liz Youse
Riegelsville Borough
Mayor Gregory Stokes
Upper Makefield Township
Supervisor Tom Cino
Supervisor Dan Rattigan
Supervisor Mary Ryan
Upper Southampton Township
Supervisor Lola Buckians
Supervisor Keith Froggatt
Supervisor Marguerite Genesio
Supervisor Walt Stevens (Ret.)
Warwick Township
Supervisor Judith Alego
Supervisor John Cox
Supervisor Edward "Ned" Thompson
Wrightstown Township
Supervisor Jane Magne
Supervisor Chester Pogonowski