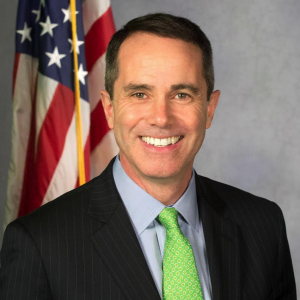 The League of Conservation Voters (LCV) has endorsed Steve Santarsiero in the PA-8 race.
In 2006, the LCV endorsed Mike Fitzpatrick's first re-election campaign. This change in political Party support signifies that LCV endorses candidates with agendas which they consider similar to their own, rather than repeatedly endorsing the same Party.
Over time, though, Fitzpatrick's relationship with the group soured and now he holds just a 40% lifetime score. This may have hurt his younger brother Brian, who is running as the Republican nominee to replace him.
"Steve Santarsiero is an exciting candidate, and is exactly the leader Southeastern Pennsylvanians need in Congress," said LCV Action Fund President Gene Karpinski. "They are both dedicated to protecting Pennsylvania's environment while creating good paying clean energy jobs, ensuring we have clean air to breathe and water to drink for generations to come."     

"Here in Southeast Pennsylvania, preserving our environment is a top priority," said Conservation Voters of Pennsylvania Executive Director Josh McNeil. "Steve Santarsiero will fight to protect our way of life and consistently stand up to the big polluters who threaten to destroy the air, water and land we love so much."

"I'm proud to stand with the League of Conservation Voters Action Fund in the fight to protect our air and water and battle catastrophic climate change," Santarsiero responded. "In Congress, I'll continue the work I've started in the State House and push to grow a new renewable energy economy in Pennsylvania – to protect our planet and put people back to work."
The 8th Congressional District represents all of Bucks County as well as parts of upper Montgomery County.