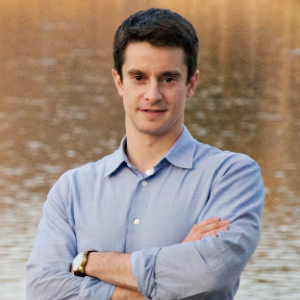 As PA-8 Democratic nominee Kevin Strouse turns towards the general election, he'll need the full force of the party and it's allies behind him. He took an important step forward in that regard today by securing the endorsement of NARAL Pro-Choice America's PAC.
Pro-Choice America's PAC is the political arm of NARAL, which is generally considered the most popular and powerful pro-choice group in the nation.
"We are proud to be the first national pro-choice organization to endorse Kevin Strouse's bid for Congress," said Samantha Gordon, director of public affairs for NARAL Pro-Choice America. "Kevin is the only candidate in this race women can trust. He has run a strong campaign with a focus on issues that support women and families such as access to affordable healthcare, and an unwavering commitment to defending a woman's right to choose."
Gordon also attacked Strouse's opponent Rep. Mike Fitzpatrick (R-Bucks) for his efforts to repeal the Affordable Care Act, which includes provisions protecting women's access to birth-control.
"We must elect candidates who want to protect and expand our freedoms, not take them away," she concluded. "From now through Election Day, we will do all we can to support Kevin Strouse and move this congressional seat into the pro-choice column."
"I am very proud to have received the endorsement of one of America's leading advocacy groups for women's reproductive rights." Strouse stated in response. "As a husband and father, I am very concerned by the constant assault on women's rights by right-wing organizations and their allies like Congressman Fitzpatrick. When I am elected to Congress, I will stand up for a woman's right to keep her medical decisions a private matter between her and her doctor, and I will protect resources that support women and families, from affordable healthcare, to advocating for universal pre-K."
Strouse, an ex-Army Ranger, will battle Rep. Fitzpatrick in the November general election. The 8th district consists of all of Bucks County and parts of Upper Montgomery County.