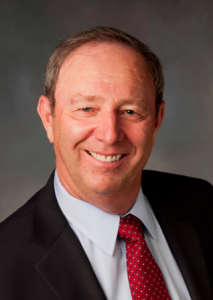 The news keeps getting worse for Congressman Bill Shuster.
Last week, it was revealed he was in a relationship with an airline lobbyist. Not exactly the best position to be in when you're the Chair of the House Transportation Committee.
Now, it appears he could have a very well-funded primary opponent.
According to Scott Wong of The Hill, businessman and former 2012 GOP Senate nominee Tom Smith is considering a run in the 9th district.
"Tom Smith is seriously thinking about running against Bill Shuster," said Julie Anderson, a Smith supporter who also is an employee at his trucking business. "He's been concerned about the debt for quite a while now, and his big concerns are his kids and grandkids. He feels [the debt] is not being properly taken care of."
The most dangerous aspect of this revelation for Shuster is that Smith is a multimillionaire who could give significant funds to his campaign like he did in 2012.
While Smith ultimately lost to Casey by a 54%-45% margin, a congressional primary would be a completely different ball game.
Smith and Shuster would be playing to a much smaller and more conservative electorate than they would be in a statewide general election race. The district is rated R+14 by the Cook Political Report.
Last year, two primary challengers took a significant chunk of the vote in a contest with Shuster. In fact one of them, real estate investor Art Halvorson, has already expressed support for Smith.
"I will support him 100 percent," Halvorson told The Hill.
Last February, Smith wrote an op-ed for the Indiana Gazette saying he would no longer donate money to Shuster.
Therefore, Smith's conversion was not spurred by the news that the Congressman is dating a lobbyist. Still, in a country in which Washington D.C. is extremely unpopular, that sort of story couldn't have hurt Smith's ambitions.
Update: Politico has just published another piece on the work Rep. Shuster did last year on a bill being pushed by the group his now-girlfriend works for.