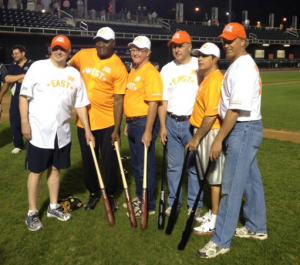 The field will be empty this year.
After two straight years of the Capitol All-Stars Game, there will not be an East-West softball contest in 2015.
The reason? The budget stalemate.
According to Jason Gottesman of PLS (who are one of the event's organizers), the game that was scheduled for Sept. 28th has been cancelled.
There is still hope that the game will take place sometime in spring 2016 at Metro Bank Park.
In the past two years, the game has raised $175,000 for food banks throughout the commonwealth.