PA Dems Choose New Press Secretary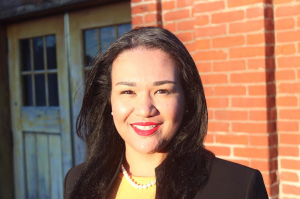 The Democrats have a new spokeswoman.
The Pennsylvania State Democratic Committee hired their new Press Secretary, Shamaine Daniels, today.
Daniels is an immigration attorney who was the first Latina elected to the Harrisburg City Council.
"I look forward to increasing the Party's ability to reach and listen to the Latino voters of Pennsylvania; a fast-growing voting-block within the Commonwealth, and essential members of our Democratic coalition," Daniels said.
The PA Democratic leadership portrayed the hiring as an opportunity to reach out and engage Latino voters throughout the commonwealth.
"With the soon-to-be-formed Latino Caucus and Ms. Daniels' connections to the Latino community we are ready to engage and mobilize the Latino vote  this fall" PA Democratic Party Chairman Jim Burn stated.
"We can only mobilize the Latino vote if we can communicate with them. Bringing Daniels onboard, a bilingual and bicultural Press Secretary, will enable a more robust conversation between the Democratic Party and the Latino community" said Diane Bowman, Executive Director of the Pennsylvania Democratic Party.
This move is part of an effort by Pennsylvania Democrats to rebuild their infrastructure after a schism with Governor Wolf caused an exodus of top staff last year.