For months as the GOP Senate candidates held forums, debates and made TV appearances across Pennsylvania. The PA Dems tracked almost every one, and today unveiled a compilation of clips of nominee Tom Smith's Tea Party past.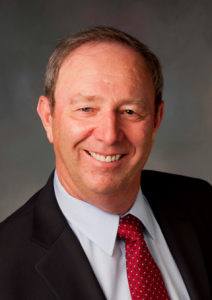 "I am a conservative and a Tea Party guy. I and Armstrong and Indiana County, we have a group called Indiana Armstrong Patriots, which I helped found and was Chairman," Smith told KYW Newsmakers in February.
"The Tea Party is embracing Tom Smith because he has embraced their policies for years," the party said in a release, and noted that his first post-primary event was a Tea Party rally near Pittsburgh.
Smith co-founded the Indiana Armstrong Patriots Tea Party in 2009 and lead the group until 2011, shortly before he announced his candidacy.
The Dems have been focused on the Senate race – and Smith – for a month. They issued a broadside attack the day after his primary win on Tuesday.
Smith's campaign parried, instead emphasizing his business experience. Smith, of Armstrong County, founded and ran a mid-sized coal mining business for several decades.
"While Tom Smith was managing a budget, meeting a payroll and creating energy sector jobs for Pennsylvanians  – career politician Bob Casey was voting for higher taxes and massive debt," said Campaign Manager Jim Conroy. "Tom Smith has and will continue to stand with hard working Americans who share his concern for the future of our country under the failed leadership of President Obama and Senator Casey."