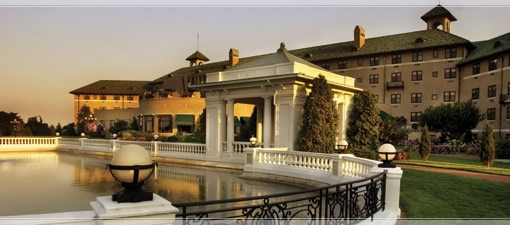 The Pennsylvania Democrats are gathering for what promises to be an eventful weekend at the Hershey Hotel, including an endorsement meeting between their 7 candidates for Governor and 6 for Lieutenant Governor.
Here's the rundown of what's going on:
Friday, February 7
DEMinars – Please register at www.padems.com or call the State Party office at 717-920-8470
2:00 pm to 3:00 pm – After Citizens United: How SuperPACs and Political Nonprofits Have Reshaped the Political World – Garden Terrace West Room
We all knew that the Supreme Court's decision in Citizens United would radically change politics, and recent years have seen the increased influence of SuperPACs, 501(c)(4)s, and other entities in campaigns. Join political law expert Adam Bonin for a discussion of what each of these entities are, what they can do, and what impact they might have in 2014 and beyond. This training is recommended for all.
3:15 pm – 4:15 pm – The New 2014 Online Candidate Petition Process and running for State Committee 101 – Garden Terrace West Room
The Department of State will be presenting the NEW ONLINE petition process. The new online petition process will be in effect for ALL candidates. Followed by, a review of the qualifications, filing, and the election certification process of state committee members. This training is recommended for anyone circulating candidate petitions and all interested in running for state committee.
4:15 pm – 5:15 pm – Best Practice Session
4:30 pm to 6:00 pm – Credential Table – Garden Terrace Lounge
4:00 pm to 8:00 pm Friday & 8:00 am to 1:00 pm Saturday – Women's Caucus Silent Auction – Garden Terrace Lounge – The Woman's Caucus has requested that committee persons and elected officials bring donations/gifts for their Annual Auction Friday February 7, 2014. Please bring your items to the Garden Terrace Lounge upon check-in Friday afternoon.
4:30 pm to 7:30 pm – Candidates Forum presented by the Women's Caucus – Garden Terrace East
5:30 pm to 6:30 pm – Caucus Chairs Meeting – Cocoa Inn
6:30 pm to 7:30 pm – Standing Committees Voter Outreach & Registration Committee – Park View Room By- Laws Committee – Overlook Room
Rules and Order of Business Committee – Tea House Room Credentials Committee – Cocoa Inn Room
7:30 pm to 9:30 pm – Rob McCord for Governor Reception – Starlight Room
The reception is for State Committee attendees to meet Treasurer McCord and for volunteers to sign up to help the campaign. Additionally, at 8:30 p.m. David Fillman, Executive Director of AFSCME Council 13 will speak and at 8:45 p.m. Treasurer McCord will address attendees.
8:00 pm to 10:00 pm – John Hanger for Governor: The Peoples' Campaign Reception – Garden Terrace West
8:30 pm to 9:30 pm – Reception benefiting Pennsylvania Young Democrats – Overlook Room
9:00 pm to midnight – IBEW Local 98 & Allyson Schwartz for Governor Reception – Blue Mountain and Vista
Room (on the Hotel Hershey campus – bus service from main entrance.)
9:30 pm to 11:30 pm – Max Myers for Governor's "Seize your Opportunity" Reception – Garden Terrace East.
Saturday, February 8 – The Official Business of the Pennsylvania Democratic State Committee
Only members of the Pennsylvania Democratic State Committee may participate in the official business conducted on Saturday. We invite all registered Democrats to observe the General Business Meeting that begins at 1:00 on Saturday.
7:00 am – 8:30 am – Fountain Lobby – Second Star Society Exclusive Member Breakfast – PA Dems' 2nd Star Society members will enjoy coffee and breakfast to kick off endorsement day. Anyone interested in becoming a Second Star member or a current member who would like to rsvp for the breakfast please email Dylan at Dylan@padems.com .
8:30 am to 11:30 am – Credential Table – Garden Terrace Lounge
8:00 am to 9:00 am – Constituency Caucuses
Labor Caucus – Overlook Room Women's Caucus – Tea House Room
LGBT Caucus – Rose Room Veteran's Caucus – Parkview Room
Black Caucus – Starlight East Room Progressive Caucus – Starlight West Room
Senior Caucus – Cocoa Room
9:00 am to 9:30 am – Executive Board Meeting – Starlight West Room
9:30 am to 10:30 am – County Chairs Meeting – Starlight West Room
10:30 am to 11:30 pm – Regional Caucuses
South East – Starlight West Room North East – Starlight East Room
North West – Overlook Room North Central – Tea House Room
11:30 am to 12:30 pm – Regional Caucuses
South Central – Cocoa Room South West – Overlook Room
Philadelphia – Starlight West Room Allegheny – Starlight East Room
1:00 pm – STATE COMMITTEE MEETING – Garden Terrace Ballroom
Nomination, Recommendation & Endorsement Meeting Following General Session