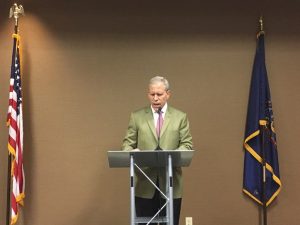 The Pennsylvania Democratic Party is targeting Gubernatorial candidate Paul Mango of Allegheny County on Planned Parenthood funding, pushing to tag him on the issue early in the race.  
"Will Paul Mango stand up for women's health care in Pennsylvania or join Harrisburg political insider Scott Wagner in telling women that they shouldn't have access to affordable, quality health care or control over what they do with their bodies," PA Dems Communications Director Beth Melena said.  
The push comes in response to State Senator and declared gubernatorial candidate Scott Wagner signing on as a cosponsor to Senate Bill 300, which places facilities like Planned Parenthood at the bottom of the list to receive funds.  
The Pa. Dems are trying to force Mango into either agreeing with Wagner on the issue or push an early wedge in the primary they could continue to hit on throughout the primary.  
This is the first time the PA Dems have messaged against Mango, who said last week he intended to jump into the race.
PoliticsPA has reached out to the Mango campaign for comment.