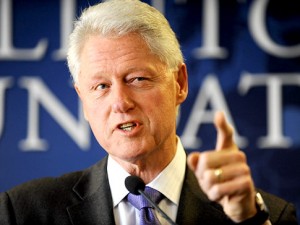 The heavy hitters are coming to the Keystone State in the final weeks before Election Day.
There may not be a more popular surrogate, however, than former President Bill Clinton. At least that's what our own reader poll found last month.
Now the nation's 42nd President of the United States is coming to Pittsburgh to campaign for Democratic gubernatorial nominee Tom Wolf.
The "grassroots event" is set to take place on Monday morning.
Clinton won Pennsylvania in both his presidential contests in 1992 and 1996.
So far, Wolf has had former Secretary of State Hillary Clinton and First Lady Michelle Obama stump for him. President Barack Obama was also planning to visit but no further information about that event has been released.