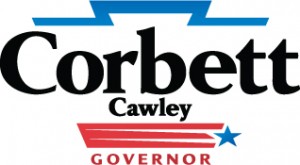 Well, the general election season is just about set to begin.
Gov. Tom Corbett's campaign intends to air its first TV ads since the primary election today. No ads have been released as of yet.
In ads prior to the primary, he focused on attacking the candidates running against each other for the Democratic nomination. Although details concerning the focus of the TV ads are not available, they will likely focus on his own strengths and PA's economic performance under his leadership, as well as attack opponent Tom Wolf.
Corbett will need an incredibly well-planned and well-executed advertisement strategy over the next four months if he hopes to defeat Wolf, who has held a consistent 20+ point lead over the incumbent in a variety of polls. Corbett has also been scoring poorly in polls evaluating his performance in office.
At the moment, however, Corbett does have a cash advantage. Wolf currently has $3.1M cash on hand, while Corbett has $4.8M.
The Wolf campaign has not yet indicated when their first post-primary ads will air.