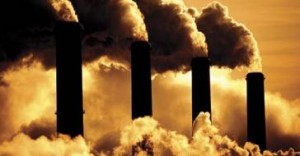 President Obama's new plan to fight carbon emissions is causing things to heat up in the PA governor's race.
Gov. Corbett announced his opposition to the new EPA regulations, calling them "job-killing". Meanwhile Tom Wolf tentatively voiced support for the goals of the plan, while keeping the President (and his mixed approval ratings) at arms length.
The plan, which was released on Monday, aims to cut carbon emissions from power plants by 30% based on 2005 levels by 2030.
Gov. Corbett made sure to link Wolf to the federal energy regulations, which he sees as a tax.
"I am alarmed that President Obama and Tom Wolf would both support a cap-and-trade tax on our energy sector that would jeopardize over 62,000 Pennsylvania coal jobs," Gov. Corbett said in a statement.
The governor said that Wolf can either side with President Obama or with Pennsylvania workers.
Wolf questioned Gov. Corbett's leadership and explained that the new regulations must be carried out responsibly.
"Gov. Corbett's failed leadership and lack of policy direction have hurt the coal industry. His lack of strategic planning around the energy industry and extraction has cost Pennsylvania," Wolf stated.
"The new rules that give states flexibility in creating a plan provide an opportunity for leadership from the governor, but we need to make sure they are applied fairly, allow for adjustments, and create economic opportunities, not simply additional burdens," he continued.
In contrast, Gov. Corbett cannot see a way in which the EPA regulations can help Pennsylvanians.
"Our state has come too far over the past four years to go back to these overreaching tax-and-spend policies, and Pennsylvanians have my promise that I will fight these regulations every step of the way," Corbett said.
With the general election just over the horizon, expect more battles to come on energy policy.