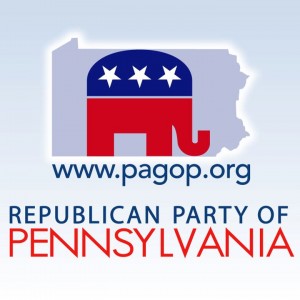 The Pennsylvania Republican Party is attacking Democratic gubernatorial candidate Tom Wolf over his stance on abortion rights.
In the latest attack, the Pennsylvania Republican Party sent out a flier with Tom Wolf on it, along with Kermit Gosnell. Gosnell was the Philadelphia doctor found guilty of first degree murder in the death of three infants, which occurred during late-term abortion procedures in a West Philadelphia clinic. He was later sentenced to life in prison.
The flier features the images of Wolf and Gosnell, as well as the words "house of horrors", which became a well-known phrase in reference to Gosnell's actions. The flier also asks "will pro-abortion Tom Wolf take us back?"
"This type of politics has no place in Pennsylvania," said Beth Melena, spokeswoman to Tom Wolf. "The people of this commonwealth deserve a leader who will elevate the conversation about how to get Pennsylvania moving again rather than resorting to unfounded scare tactics."
Megan Sweeney, a GOP spokeswoman, did not say where or how many fliers were mailed.
Governor Corbett opposes abortion, and signed into law new abortion restrictions in 2011. The law places Pennsylvania abortion clinics under the same standards as surgical centers. The new restrictions on abortion were imposed in response to the events at the clinic where Gosnell worked.