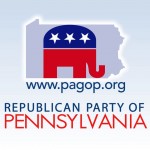 The Chairman of the Republican Party of Pennsylvania, Rob Gleason, and his Vice Chairman, Joyce Haas, have filed a formal complaint against Democratic nominee for governor Tom Wolf and his political action committees (PACs).
Wolf's campaign has two main PACs, the Tom Wolf for Governor Committee and the Campaign for a Fresh Start. Gleason alleges that Wolf has been "shifting the principal role of the Tom Wolf for Governor Committee to raise and disburse funds for his campaign to Campaign for a Fresh Start, an entity he created and authorized to take over those activities."
"Both of Tom Wolf's political action committees are operating in violation of Pennsylvania's Election Code," Gleason continued. "Just like when his business incorporated in Delaware, Tom Wolf is once again employing a strategy aimed at evading Pennsylvania law."
According to Gleason, the Campaign for a Fresh Start Committee was formed for the purpose of "trying to avoid the impact of the Election Code requirements that govern candidates and their committees."
"Whether it's in his business practices or his campaign, Tom Wolf is not comfortable with being open or transparent with the public," he concluded. "We are calling on Secretary Aichele and the PA Department of State to recognize these material violations, inform both of Wolf's PACs that they must cease violating the Election Code, and refer the matter to appropriate law enforcement authorities."
Fresh Start Spokesman Mike Mikus fired back at these allegations.
"This complaint would be laughable if it wasn't an attempt by Tom Corbett to use the state Department of Elections – which is run by one of his political employees – to silence his opponents about the real scandals within his administration."
Mikus then asserted that this was merely an attempt to distract attention from the uproar over Ron Tomalis' tenure and resignation.
"Tom Corbett's campaign is desperately trying to change the subject and deflect attention from the scandals that have engulfed his administration," Mikus stated. "No frivolous complaint will change the fact that Tom Corbett illegally held campaign meetings in his state office, nor will it change the fact that for no work, Ron Tomalis was paid $140,000 and saw a huge bump in his pension. These sleazy tactics will not change the fact that Tom Corbett keeps his education Secretary even though she admitted to the media that she is illegally deleting emails."
"Tom Corbett should quit using taxpayer resources to silence his opponents and start explaining to taxpayers why he used their money to pay Ron Tomalis $140,000 to do no work," he concluded.
Whether the complaint filed by Gleason and Haas will attract much attention by the authorities is questionable. However, this maneuver appears to be one step in a bigger push by Republicans to brand Wolf as unethical and a shady businessman.
Update: Jeffrey Sheridan, Spokesman for the Wolf Campaign, provided the following response to PoliticsPA:
"This is a clear and desperate attempt by Governor Corbett to distract from the ongoing scandals plaguing his administration. Governor Corbett's frivolous complaint is laughable, but his administration's incompetence and ethical lapses are no laughing matter."