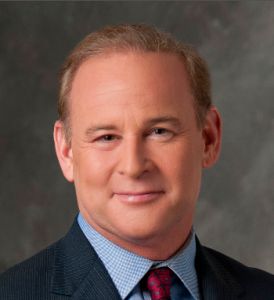 Pennsylvania's largest teacher's union – and one of the state's most prominent unions overall – threw its support behind State Treasurer Rob McCord.
The Pennsylvania State Education Association, an affiliate of the National Education Association, represents nearly 180,000 current and former teachers.
It has the largest Pa. membership of any labor union to endorse in the primary thus far. Only the statewide AFL-CIO and SEIU are larger.
"Pennsylvanians, educators, and the students we serve deserve better than what we've gotten from Tom Corbett, and Rob McCord is the candidate who is ready to hit the ground running to meet those needs," said PSEA President Mike Crossey.
The union's political arm PSEA-PACE refers to its endorsement as a "recommendation." It doesn't necessarily come with campaign cash directly to the candidate (for example, the union backed Dan Onorato in March 2010 but didn't contribute to his campaign until after the primary). But it does come with significant support: pro-McCord mailers and phone calls, paid for by PSEA-PACE, will go to every one of its members across the state.
Virtually all of the Democrats running to unseat Governor Tom Corbett align with PSEA's stance on the issues. For example, Congresswoman Allyson Schwartz has the backing of the Pittsburgh Federation of Teachers, the second largest individual local teachers union in Pa.
McCord's longstanding relationships with leaders and the perception that he is the more electable primary contender convinced the union to make an endorsement, sources close to the decision said.
"Pennsylvania public education rescued me when I was a kid. My mom brought my brother and me to Pennsylvania as children specifically because of the great public schools we could attend," said McCord, repeating a common theme from the campaign. "I owe much of my success to Pennsylvania educators and to the PSEA members who are supporting me today."