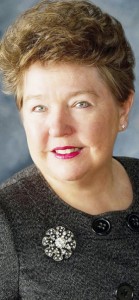 Lebanon County Commissioner Jo Ellen Litz unceremoniously fell from the gubernatorial field yesterday as she failed to submit petition signatures.
Candidates for office in Pennsylvania were required to submit petition signatures by 5pm yesterday, and Litz neglected even an official attempt at getting on the ballot. Candidates for governor are mandated to collect 2,000 signatures, with at least 100 coming from 10 different counties.
With Litz's demise, six Democrats remain in the battle for the nomination: former Auditor General Jack Wagner, Rep. Allyson Schwartz, State Treasurer Rob McCord, former Revenue Secretary Tom Wolf and former DEP Secretaries Katie McGinty and John Hanger.
So, farewell Commissioner Litz; we hardly knew thee.