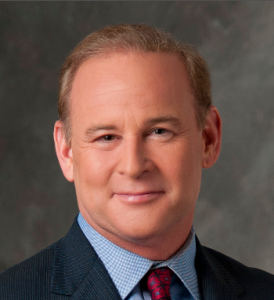 State Treasurer Rob McCord picked up the endorsement of the Philadelphia Black Clergy and Vicinity today in his bid for the Democratic nomination for governor.
"The Black Clergy of Philadelphia and Vicinity is committed to improving our schools, ensuring that all children get equal and great educational opportunities, that everyone is fairly treated by our criminal justice system, and that our state grows again economically," said Reverend Terrence D. Griffith, president of the Black Clergy of Philadelphia and Vicinity. "We looked at all the candidates running for governor, and we are firmly convinced that Treasurer McCord has the best experience and vision for the future of Pennsylvania, and McCord is best prepared to defeat Tom Corbett."
The group has existed for 33 years and represents about 400 pastors in the SEPA area.
"It's an honor to receive the support and endorsement of the Philadelphia Black Clergy and Vicinity," said McCord. "I'd like to thank President Griffith and his entire administration and membership for their endorsement — and for their ongoing fights for social, political, and economic justice.I pledge to work tirelessly to improve the lives of working families across the commonwealth, to strengthen our educational system, and to put more of our friends and neighbors back to work."
McCord hasn't had any trouble racking up the endorsements, and he already boasts support from five IBEW locals, Locals 5, 81, 126, 143 and 163, which represent workers in almost every region across the state. He also has endorsements from BCTGM Local 464 – Chocolate Workers, AFSCME Council 13, UFCW Local 1776, the Pennsylvania Conference of Teamsters, Philadelphia's AFSCME District 1199C, the Pennsylvania State Corrections Officers Association, IUOE Local 66, and the Utility Workers Union of America, Philly Laborers, and PSEA.
These endorsements haven't yet been able to translate into polled support yet, as the latest surveys show McCord with single digit support.
He faces Rep. Allyson Schwartz, former Auditor General Jack Wagner, former Revenue Secretary Tom Wolf, former DEP Secretaries Katie McGinty and John Hanger as well as Lebanon County Commissioner Jo Ellen Litz in the battle for the Democratic nomination.