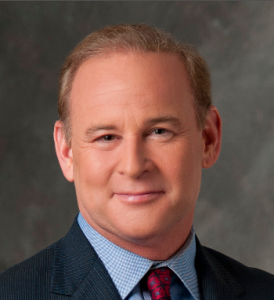 State Treasurer Rob McCord released a plan for the taxation of natural gas as part of his policy package in his run for governor.
The plan includes a 10 percent tax on natural gas extraction, estimated to generate $1.63 billion in its first year, which would be reinvested in education.
"We're sitting on top of one of the largest natural gas formations in the world," said McCord. "And yet for the privilege of allowing drillers to make billions of dollars in profits from our resources, we receive less than any other state in the country. That makes no sense at all. These natural gas resources belong to the people of Pennsylvania and the people deserve to be fairly and justly compensated for allowing drillers to profit from their resources. That's why I'm proposing this sensible plan. It does more than any other to make this a fair deal."
McCord wants to see education funding levels restored to pre-Corbett levels, when federal stimulus money provided for $1 billion in funds.
He calls the plan, ."Fair Deal for Pennsylvania Families" and it contains several other provisions, including:
• Prohibit any further leasing of state lands for drilling;
• Rescind the power of eminent domain by private gas companies;
• Repeal and replace Act 13 with tougher laws to give the Pennsylvania Department of Environmental Protection (DEP) more oversight and inspectors;
• Increase well permit fees and bond payments;
• Ban any discharge of drilling wastewater into Pennsylvania's rivers and streams that is not treated to the standards of the Safe Drinking Water Act; and
• Improve public access to drilling information.
In the battle for the Democratic nomination, McCord faces former Revenue Secretary Tom Wolf, former Auditor General Jack Wagner, Rep. Allyson Schwartz and former DEP Secretary Katie McGinty.