Democratic candidate for governor Rob McCord has a new ad that features his wife, Leigh Jackson, touting his credentials as a leader and as a representative of the people.
The ad, entitled "Invisible," discusses many of things we have heard from previous McCord ads, as well as an emphasis on McCord's commitment to give the underrepresented a voice — or, as the ad refers to them as, "the invisible."
"[Rob's] going to have a conversation with the people who are often invisible," Jackson says. "He sees them — they are not invisible to him."
"Invisible" also discusses the themes that McCord has emphasized the most during his campaign: his single mother and the 10% drillers tax.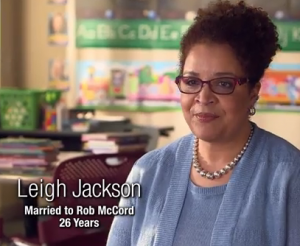 "As the son of a single mother, Rob absolutely understands the struggles of a lot of people in Pennsylvania," says Jackson about her husband. "He really understands people who are really trying to get their kids well educated — and that's why he wants the 10% drillers tax."
The ad also highlights McCord's support of Medicaid expansion and fair minimum wage legislation — two huge national issues that are currently advocated by the Democratic party.
All in all, the ad accomplishes what most McCord ads have: it shows the candidate as pro-education, pro-drillers tax, and the son of a single mom.
The remaining Democratic candidates for governor include McCord, Congresswoman Allyson Schwartz, former DEP Secretary Katie McGinty, and businessman Tom Wolf.