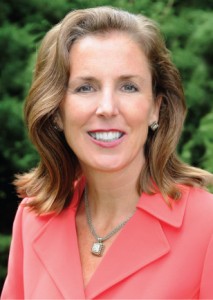 Candidate for governor Katie McGinty will officially be on the ballot for the May Democratic primary.
The former DEP Secretary amassed 5,272 signatures — 3,000 more than what was required to get on the ballot. She also received 100 or more signatures from 14 different counties, although she only needed 10 counties to do so.
"This is another milestone in our campaign to return Pennsylvania to a position of national leadership," McGinty said. "Our ability to collect signatures in counties across the state shows that we are building a strong organization in every corner of the commonwealth. I believe it's Pennsylvania's time to shine, and I'm so grateful for the broad support our campaign has received across the state."
Although McGinty's total is significantly less than Allyson Schwartz's daunting 22,000 signatures, McGinty was still certainly able to secure a broad support base.
"I've been doing for this a lot of years," said McGinty's Campaign Chairman T.J. Rooney. "But I've been incredibly impressed by the ground game Katie has put together and by the network she has built across this commonwealth — all as a first-time candidate. It's clear she has the energy to win and the vision to lead, and it's even clearer by the responses she's received to her petitions that Pennsylvanians are ready for change."
With Representative Allyson Schwartz and former DEP Secretary John Hanger already having submitted their petitions and provided estimates of their counts, the Democrats who still need to confirm include State Treasurer Rob McCord, former Revenue Secretary Tom Wolf, former Auditor General Jack Wagner and Lebanon County Commissioner Jo Ellen Litz.