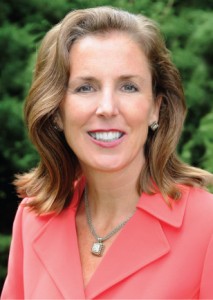 Campaign finance reports from the first quarter are due today for statewide candidates, and Katie McGinty is the first gubernatorial candidate to make her totals public.
The former DEP Secretary raised $1.1 million in the first quarter, taking her total raised in the race to $3.5 million.
"Our campaign to restore Pennsylvania's middle-class and help hard working families get ahead has received support throughout the commonwealth," McGinty said. "I am thankful for the financial support we have received from thousands of Pennsylvanians who are looking for new leadership to create jobs, improve our schools, create greater economic opportunity, and build a brighter Pennsylvania."
According to her campaign, they will report $1.6 million on hand but the full filing is not yet online.