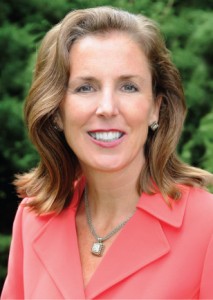 Former DEP Secretary Katie McGinty was one of the first gubernatorial candidates to call for a raise in Pennsylvania's minimum wage. Now she has come out in support of eliminating the subminimum wage for tipped workers.
"This issue has a particular impact on women, who represent 67% of restaurant workers. It's time that tipped workers receive the same minimum wage as every other worker in Pennsylvania," said McGinty. "While employers are supposed to ensure that consumer tips bring every employee to the overall minimum wage, too often that does not happen."
In Pennsylvania, the federal minimum wage for tipped workers has halted at $2.83 for the last 21 years. General minimum wage for hourly workers is $7.25 per hour, increased from $6.55 in 2009.
President Obama's federal legislation on raising the minimum wage would increase it to $10.10 per hour, and tipped workers would receive an increase 70% that amount. McGinty believes it should be 100%.
"Bottom-line, no one who works hard forty hours a week should have to live in poverty," she said.
Some restaurants in Pennsylvania do pay their tipped workers the same minimum wage as their hourly workers. Several other states, including Alaska, California and Minnesota, have completely done away with a subminimum wage for tipped workers.
In the case that the increase in minimum wage does go through for Pennsylvania, a study released at UC Berkeley's Center for Labor and Research reports that raising the minimum wage for tipped workers would have little impact on prices for consumers.
Also running in the Democratic primary for governor, McGinty faces fellow former PA DEP Secretary John Hanger, Rep. Allyson Schwartz, State Treasurer Rob McCord, former Revenue Secretary Tom Wolf, pastor Max Myers and Lebanon County Commissioner Jo Ellen Litz.