PA-Gov Round-Up: Candidates Score Endorsements, Build Coalitions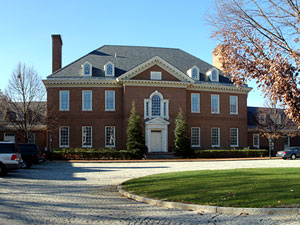 This will likely be known as the week that Allyson Schwartz staked her campaign on aligning with President Obama and attacking Tom Wolf.
It should take several more weeks until we can discern whether her plan succeeded, but we can take a look at the rest of the week's news in the gubernatorial and lieutenant gubernatorial races.
Corbett
Governor Tom Corbett and First Lady Susan Corbett unveiled the "Women for Corbett-Cawley coalition" at a campaign stop in Media, PA on Thursday.
"He's got a great track record of supporting and working with women," Susan Corbett told the crowd at D'Ignazio's Towne House Restaurant. "My husband says that he makes no concerted effort to hire women over men. He simply hires the best people for the job regardless of gender."
To prove her point, the First Lady of PA noted that there are seven agencies in the Corbett Administration that are headed by women and that women make up ten of her husband's sixteen closest advisors.
"We need your help," the Governor concluded. "These are campaigns. Campaigns are not just won with advertisements on TV. They are won at the grassroots level."
McCord
It was an eventful week for State Treasurer Rob McCord in terms of endorsements as he picked up the support of thirty mayors on Thursday.
On Monday, in an under the radar occurrence, the gubernatorial candidate also received the backing of Pittsburgh City Controller Michael Lamb.
"Rob McCord knows Pittsburgh better than any candidate in the primary," said Pittsburgh City Controller Michael Lamb. "That's because he's spent so much time here, it's like a second home for him. As treasurer, McCord's accomplishments have helped all working people in Pittsburgh. I know that, with Rob McCord as governor, we'll have a great leader and a real champion of Pittsburgh fighting for us in state government."
"Thank you so much Controller Lamb! I really am grateful to receive your endorsement," McCord responded. "Of all the cities in Pennsylvania, Pittsburgh is among the hardest hit by Tom Corbett's devastating educational cuts and crony capitalist policies. We also believe that Pittsburgh deserves a governor who will once again invest in schools, use the city's growing technology economy to create jobs, and — most of all — protect working families."
In terms of sheer volume, McCord leads the field in endorsements. According to his campaign, the Democratic candidate is backed by six current or former state senators, 25 current or former state representatives, and 27 out of a possible 67 Democratic county chairs.
Wolf
Meanwhile, the Democratic front-runner picked up the support of the Majority Leader of the Philadelphia City Council. Councilman Curtis Jones Jr. detailed his decision in a post on Wolf's official campaign website.
"The more I learned about Tom and the more I talked with him the more convinced I became that he was the right candidate to take on Tom Corbett and give Pennsylvania a fresh start," Councilman Jones wrote. "I sat down with Tom many times over the past several months, and I found him to be thoughtful and pragmatic. It became clear that he is the type of leader that Pennsylvania needs."
"It's clear that Tom is a different type of candidate, and as governor, he'll be a different type of leader," the Councilman concluded. "But as I did my homework, I found that Tom is exactly the type of leader my constituents need to help get our Commonwealth and our community back on track."
Additionally, Wolf won the support of Rep. Dan Frankel, the House Democratic Caucus Chair.
"I've known Tom Wolf for many years and his devotion to Pennsylvania is unmatched – he truly understands the unique needs of each region of the state including areas like Pittsburgh," said Frankel. "Based on Tom's history of supporting people and initiatives that move our state forward, I know he will be a great partner in working to deliver resources to help Pittsburgh grow and position Pennsylvania to compete globally."
"Earning Dan's support means a great deal to me and I am excited about the opportunity to work with him to continue Pittsburgh's renaissance," Wolf responded. "Pittsburgh is a tremendous success story, which is due in large part to Dan's efforts. Moving forward we have to place an even greater focus on Pittsburgh and our other urban areas in order to build a 21st century economy for Pennsylvania. This starts with people like Dan."
Wolf wasn't done with the endorsements yet, though, as he is now also being backed by the Association of State College and University Faculties (APSCUF).
"After careful consideration of all candidates in this very important election, APSCUF has decided that Tom Wolf best defines and supports the issues and programs most beneficial to our membership," said Steve Hicks, President of APSCUF, the union representing more than 6,000 professors and coaches in the Pennsylvania State System of Higher Education.
"I am thankful to receive support from the men and women who work every day to deliver quality and affordable access to higher education in Pennsylvania," Wolf stated. "Our state's colleges and universities must be an integral part of building a 21st century workforce, and I share APSCUF's vision that we have to increase access to higher education for lower and middle-class families as well as address the rising costs of higher education."
Last but not least, the former Department of Revenue Secretary also earned the backing of HumanePA, a PAC connected to the Humane Society.
"Tom is committed to making sure that all animals are treated humanely," Wolf spokesman Mark Nicastre said. "He will work to crack down on inhumane treatment of animals, improve protections of animals, and fund enforcement so that those who mistreat animals are held accountable."
Koplinski
Finally, Brad Koplinski capped off a week that saw him endorsed by the National Organization for Women (NOW) with yet another show of support. In fact, that sign of affection came from HumanePAC as well, who chose the Harrisburg City Councilman as their nominee for Lt. Governor.
"The animals are also fortunate to have very strong humane candidates for Lieutenant Governor, making the endorsement process an agonizing pleasure, however Brad Koplinski has been a vocal and active leader on many issues, including tethering, edging out the others in the endorsement process," the group wrote.
"I am beyond proud to receive HumanePA's endorsement and I look forward to working with them to help protect and make the lives of our animal friends better," Koplinski responded.
I could end with some terrible animal-related pun here, but I'll spare you readers the pain. Come back next week for our round-up of all the gubernatorial news you may have missed.