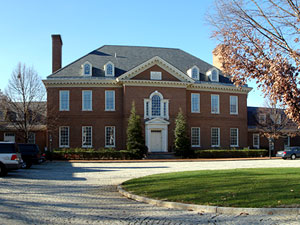 Coming off an eventful week at the end of February, March didn't exactly come roaring in like a lion but it did have some developments.
Tom Corbett
The big surprise of the week came from Governor Corbett himself and the policy decision of his Department of Public Welfare to protect food stamp recipients from cuts in their benefits.
The move stemmed from the latest federal farm bill which cut the so-called "heat and eat" assistance. This program increased food stamp, or SNAP, benefits for any household that also received heating insurance.
As Kate Giammarise of the Pittsburgh Post-Gazette pointed out, though, many low income people pay utilities as part of their rent and don't have the physical heating bills that are necessary to receive the additional SNAP assistance.
So Pennsylvania, along with several other states, give SNAP beneficiaries a token amount of heating aid so their citizens can receive more of the desperately needed food stamps.
The farm bill requires $20 minimum of heating assistance in order to receive more SNAP funds and the Corbett Administration decided to bump everyone under that figure to $20. Therefore, the Governor was able to prevent these citizens from losing their benefits and all costs came from federal LIHEAP grants.
The Corbett-Cawley campaign even sent out a press release touting their efforts to ensure these residents receive proper support. The administration stated that this action should preserve $300 million for 400,000 low-income households.
In the past, Gov. Corbett has been criticized by his Democratic opponents for his cost-cutting measures. This change in aid to the poor marks a small yet noticeable turn for the Corbett Administration. It will be particularly interesting to see whether the Governor, whose poll numbers have been low for quite awhile, shifts from a Tea Party mentality to a more compassionate conservativism as this election year progresses.
Allyson Schwartz
As for Allyson Schwartz, she again finds herself the target of the Pennsylvania Republican Party. The PA GOP took aim yesterday at Schwartz's new alternative energy plan.
"Allyson Schwartz will do anything to appease her liberal base even if it costs Pennsylvania energy jobs," said PA Republican Party Communications Director Megan Sweeney. "Make no mistake about it: Allyson Schwartz's liberal alternative energy plan is a thinly veiled attack in the War on Coal."
There is a silver lining for Schwartz in these attacks, though, even after numerous polls have shown a surge for Tom Wolf, the Republicans still think she will be the nominee.
Katie McGinty
Democratic candidate Katie McGinty had her own notable week. First, she released another personal and unique ad that focused on her roots by touring her childhood home. Her campaign also celebrated the endorsement of several elected officials from Carbon and Schuylkill counties.
Among those who are endorsing the former DEP Secretary are Carbon County Commissioner Bill O'Gureck, Carbon County Controller Bob Crampsie, and Carbon County Prothonotary Joann Behrens. Additionally, she got the backing of Pottsville Mayor Jim Muldowney and former Pottsville Mayor John Reiley.
"These endorsements are another example of our ability to compete across Pennsylvania," McGinty said. "We are focused on growing and strengthening the middle class by creating jobs while protecting the environment and restoring Tom Corbett's cuts to education."
Rob McCord
Meanwhile State Treasurer Rob McCord picked up his own endorsement, from the International Alliance of Theatrical Stage Employees (IATSE) Local 8.
"Treasurer McCord is the right choice to win the Democratic primary and defeat Tom Corbett," said Michael Barnes President of IATSE Local 8. "With the right leadership, Pennsylvania can once again be a leader in the entertainment industry; we need Rob McCord as our next governor so we can bring the many benefits and good, family sustaining jobs that come from the arts to all of Pennsylvania."
"Working families across Pennsylvania truly understand that we need new leadership in Pennsylvania, and this important endorsement from the International Alliance of Theatrical Stage Employees, Local 8, will help us earn the Democratic nomination on May 20th, defeat Tom Corbett in November, and give working people the better state government they deserve," said McCord.
"We often overlook the economic importance of the arts in our communities, and those economic returns strengthen the educational benefits the arts bring to all of us, young and old alike," McCord continued. "We need to create first class incentives to bring more arts activities to our Pennsylvania communities and when I'm elected governor, I will not only support the arts, I will do all I can to help providers and consumers of the arts thrive again."
The IATSE Local 8 describes itself as the largest union of its kind in the commonwealth and they represent over 500 active and retired employees. Members work in all the various forms of theater, including motion picture and television production, trade shows and exhibitions, television broadcasting, and concerts as well as equipment and construction shops.