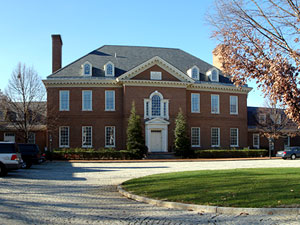 Well, it was the week that spring and ad campaigns began. While Governor Corbett and Rob McCord launched bigger ad buys in the cycle, Katie McGinty got in her fair share as well, and some events in the gubernatorial race flew under the radar.
This week we have a number of the usual endorsements along with an unusual statement of praise for all five Democratic candidates for Governor.
Wolf
Earlier this week, Tom Wolf received the endorsement of former State Treasurer Robin Wiessmann.
Wiessmann served as State Treasurer from 2007 to 2009, overlapping with Wolf's tenure as Secretary of the Department of Revenue in the Rendell Administration.
Wiessmann praised Wolf's work as Secretary and also touched upon his personal background.
"Tom Wolf's experience – from serving in the Peace Corps to building his business into the largest kitchen cabinet supplier in the country – have prepared him to give Pennsylvania a fresh start," said Wiessmann. "I have no doubt that Tom will face Pennsylvania's challenges head on and deliver for middle-class families."
"I am humbled to have Robin's support for governor – she has accomplished so much in her long career, both in the public and private sectors and she shares my vision for a fresh start in Pennsylvania," Wolf responded. "Like I did in the Revenue Department, Robin worked to reform the way Treasury operated in order to deliver services more efficiently to Pennsylvania's taxpayers."
Schwartz
Allyson Schwartz's campaign picked up the support of the National Association of Social Workers-Pennsylvania Chapter (NASW-PA).
"NASW-PA is honored to endorse a fellow social worker and NASW member, Congresswoman Allyson Schwartz as the Democratic nominee for Governor," said NASW-PA executive director Ron Simon. "We believe she is the best candidate, and are certain that her experiences as a social worker and social work educator will inform her policy decisions. This is a perspective which has been lacking in Harrisburg, and is needed now more than ever."
"I am honored they are standing with me in my campaign to shake up the status quo in Harrisburg," Schwartz said. "As Governor, I will work tirelessly to improve the lives of every Pennsylvania family."
NASW is the largest social workers organization in the country with over 130,000 members. NASW-PA claims a membership of nearly 6,000 who work to grow the profession, protect safe working standards and advocate for sound policies.
CeaseFirePA
In the midst of a heated primary fight for the Democratic nomination, an unexpected development took place this week as all five Democratic candidates signed a letter on behalf of CeaseFirePA.
CeaseFirePA, a statewide gun control group, got the candidates to issue a statement opposing House Bills 921 and 2011.
"Despite our differences, we all agree that gun violence prevention is a critical issue for this Commonwealth, and that it is important to find commonsense policies that keep us safer without unduly burdening the rights of law abiding gun owners," the letter stated. "However, these bills will not make us safer."
The candidates go on to urge that these bills be withdrawn from consideration. According to CeaseFirePA, HB 921 would dismantle the Pennsylvania Instant Criminal Background Check System. HB 2011, meanwhile, would allow gun owners to sue towns that have passed local safety ordinances.
"We thank the candidates for their uniform support of commonsense gun violence prevention policies and their opposition to dangerous proposals that will make Pennsylvania less safe," said CeaseFirePA Executive Director Shira Goodman. "We applaud their willingness to come together in this important way,"
Enjoy this moment while you can, it's unlikely the five Democratic candidates will agree on anything else between now and May 20th.
Smith
We end this week on a note from the Lieutenant Governor's race.
Bradford County Commissioner Mark Smith earned the endorsement of the Ironworkers Local 420 on Monday.
"I am proud to announce the endorsement of Mark Smith from the working members and families of Ironworkers Local 420," said Business Manager Gary Martin. "Mark represents the next generation of leaders in Pennsylvania and he has always been a progressive champion for the middle class. He's got the right perspective and ideals to move Pennsylvania forward."
"I am very excited to receive the endorsement of Ironworkers Local 420. They understand that we need an Administration that will fight to make sure we put Pennsylvania back to work," said Smith. "Labor has been one of the pillars of my campaign for Lieutenant Governor and I'm happy to receive the Ironworkers endorsement."
The Ironworkers Local 420 represents the ironwork trade in Reading and the city's surrounding area. According to the Smith campaign, this represents their sixteenth endorsement from a PA labor union.