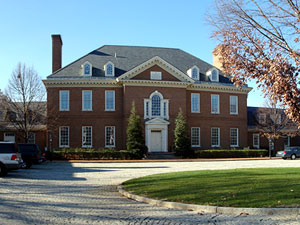 Well it's the last week, and the last round-up, before the primary election.
Therefore, it is only appropriate that we celebrate the end of primary season the same way we've covered the whole primary season in the round-up. With an exhaustive list of endorsements!
Wolf
The Democratic front-runner had quite a bit of good news this week, mainly that he is still the Democratic front-runner. Wolf also picked up a hearty share of endorsements this week, including one from someone who, if only briefly, held the job he is seeking.
Courtesy of Keystone Politics, we learned that Acting Governor Mark Singel is formally backing Tom Wolf.
"I personally believe Tom Wolf is uniquely equipped for that moment," Singel said.
"The reason Tom Wolf has emerged as the clear frontrunner in this race is because of his demeanor. He has demonstrated class and courage and has shaken off the attacks with the dignity that you would expect of a good Governor. This man has earned my support, I'm endorsing him today, I'm voting for him, and I'm encouraging all my friends to as well."
Singel took over the Governor's mansion for six months in 1991 while Gov. Casey underwent organ transplant surgery. A Johnstown native, Singel's support could aid Wolf in Southwestern PA.
The former Department of Revenue Secretary also picked up the support of some prominent state legislators from other critical areas of the state.
State Senator Vincent Hughes of Philadelphia, the dean of the Democratic caucus and ranking member of the Appropriations Committee, formally endorsed Wolf on Tuesday.
"In a difficult choice amongst many friends who have a long track record of public service, I believe Tom Wolf, with his unique background and experiences, will use his focus on education and job creation to level the playing field for working families," Sen. Hughes stated. "Inaction is no longer an option and I believe Tom Wolf can lead us in the right direction. Finally, Tom has a thoughtful, refreshing approach, and after these past four years in Harrisburg, it is clearly needed."
"The best social policy is a good job, and Pennsylvania's next governor must be able to create opportunities for people who have spent a lifetime in poverty so they can access the resources needed to obtain family-sustaining jobs," Wolf responded. "In Harrisburg, with partners like Senator Hughes, I know we can give Pennsylvania a fresh start."
Lastly, Wolf scored the support of the 12-term state representative from Luzerne County, Phyllis Mundy.
"Tom Wolf has spent a lot of time in the northeast region and he has a deep understanding of the economic challenges we face. I worked with Tom when he was Revenue Secretary and I am confident he brings a broad set of ideas to help us grow," Mundy said.
"I am thrilled to have Representative Mundy's support – she is a trusted voice in Northeastern Pennsylvania and I need her partnership to be successful," Wolf stated. "Pennsylvania is ready for a change in leadership, and working with individuals like Phyllis makes me confident that we will achieve our goals."
McCord
Meanwhile, Rob McCord secured his own endorsement from the United Food and Commercial Workers (UFCW) Local 23.
"There is no bigger supporter of working women and men in this race than I, so receiving the endorsement of the United Food and Commercial Workers Local 23 is an honor," said McCord. "Tom Corbett's first term as governor has been a disaster, and with the help of Local 23 we'll defeat and evict him from the governor's office and refocus the commonwealth on the things that truly matter: protecting working families, our natural resources, pensions, and the future of Pennsylvania."
The UFCW Local 23 is based in Canonsburg, PA and the its international union represents over 13,000 members throughout PA and the nation.
McCord also revealed he has picked up the support of State Senator and Philadelphia Eighth Ward Leader Larry Farnese.
"Rob McCord is the only candidate running for governor who has the right plan for Philadelphia's families and neighborhoods, so I'm proud to endorse him for governor," said Farnese. "There are only a few days left in the primary, so everyone needs to vote and make their voices heard. For me, I'm voting Rob McCord."
"I'm honored to have Senator Farnese's endorsement and I look forward to working with him as governor," McCord said.  "We have a lot of work to do to get Pennsylvania back on track and I'm going to need leaders like Senator Farnese to get it done.
Neuman
State Representative and Democratic candidate for Lieutenant Governor Brandon Neuman released a list of all his fellow House Democrats that are supporting his candidacy. The list is included below:
Ryan A. Bizzarro (D-3)
Michael K. Hanna (D-76)
Matthew D. Bradford (D-70)
Patrick J. Harkins (D-1)
Tim Briggs (D-149)
Sid Michaels Kavulich(D-114)
Tom Caltagirone (D-127)
Stephen Kinsey (D-201)
Mike Carroll (D-118)
William C. Kortz (D-38)
Dominic J. Costa (D-21)
Nick M. Kotik (D-45)
Paul Costa (D-34)
Mark A. Longietti (D-7)
Tina Davis (D-144)
Tim Mahoney (D-51)
Dan Deasy (D-27)
Joseph F. Markosek (D-25)
Anthony M. DeLuca (D-32)
Robert F. Matzie (D-16)
Frank Dermody (D-33)
Daniel McNeill (D-133)
Florindo J. Fabrizio (D-2)
Gerald J. Mullery (D-119)
Frank Farina (D-115)
Eddie Day Pashinski (D-121)
Marty Flynn (D-113)
Mike Schlossberg (D-132)
Dan B. Frankel (D-23)
Steven J. Santarsiero (D-31)
John T. Galloway (D-140)
Pam Snyder (D-50)
Marc Gergely (D-35)
Mike Sturla (D-96)
Jaret A. Gibbons (D-10)
"The support our campaign has received from my House colleagues has been extraordinary," Neuman said. "They know that I am the candidate best equipped to help the top of the ticket win in November and then get things done in the new Administration. It's an honor to be supported by such a diverse group of leaders from all over the Commonwealth."