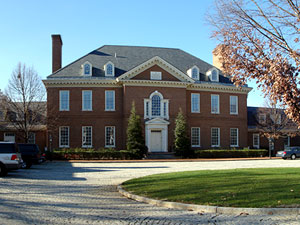 Two weeks ago, the race became about a third-party individual. Last week, it became about issues and policies. This week, though, was most of all about trust, clarity and honesty.
Suffice to say, the campaigns don't see much of those qualities evident in their opponents.
Corbett
Even before the their latest ad, it was clear the Corbett-Cawley team were focusing on a strategy of accusing Wolf of hiding things. In fact, they went so far as to call the Democratic nominee a liar.
This occurred after the Wolf campaign declined a request by WHYY's Dave Davies to look into the Wolf Organization's corporate tax returns despite the fact that the candidate had previously expressed his openness to revealing such information at a Democratic primary debate.
"It's another day and another lie courtesy of millionaire Secretary Tom Wolf," stated Corbett-Cawley Communications Director Chris Pack. "Clearly Secretary Tom Wolf missed the memo that you never, ever lie to the media, who serve as the guardian of public trust, no matter what. Secretary Tom Wolf is willing to stop at nothing, no matter how many lies he has to tell to the media, in his attempt to get elected."
Later in the week Pack would continue to hammer Wolf on the Delaware loophole, an issue the campaign first deployed last week through a TV spot.
"Secretary Tom Wolf wants us to take him at his word that he's not taking advantage of the Delaware loophole to avoid paying his fair share of Pennsylvania taxes, but if he is willing to lie to the media about something as trivial as releasing his corporate taxes, then what else is he lying about," said Pack. "Secretary Tom Wolf needs to just go ahead and release his corporate tax returns because each and every hour he continues lying and hiding from the media, he loses more and more credibility as someone who can be trusted to run a state with 12.7 million people."
Wolf
While Corbett was accusing Wolf of lying, Wolf was accusing Corbett of telling the truth.
The Democratic nominee's campaign unearthed a 2012 video of the Governor describing his education policy.
https://www.youtube.com/watch?v=NaS-9kLaBnw
"We reduced education funding if you take a look at it as a whole," the Governor said in the interview with a local news station.
The Corbett camp has continuously fought against the notion that he cut school funding. In fact, his Lt. Governor Jim Cawley called the claim "a damned lie."
"Governor Corbett's cuts have suffocated our schools' ability to provide adequate education for our children," said Jeffrey Sheridan, Wolf Campaign Spokesman. "The governor's misguided policies have lead to property tax increases, 20,000 layoffs, increased class sizes, and the elimination of valuable programs. Now, he is traveling the state pretending education-funding levels are the highest in history, but reality paints a drastically different picture. Our children and schools cannot afford another four years of Governor Corbett's misplaced priorities."
Finally the Wolf campaign sought to place the blame for cancellation of the August legislative session, which was meant to deal with a shortfall in funds for Philadelphia schools, on the Governor as well.
"Once again, Tom Corbett and Harrisburg Republicans are failing to lead and hurting Pennsylvania schools," stated Sheridan. "Tom Corbett's $1 billion education cuts have decimated our schools, and now his lack of leadership is putting Philadelphia's schools in jeopardy. Without additional funding, Philadelphia schools might not open. Tom Corbett's failure to stand up for children in Philadelphia is unacceptable, and his inability to find a solution after years of education cuts highlights his inability to govern."
Expect many more charges of lies, damned lies and plenty of statistics in the weeks and months to come.