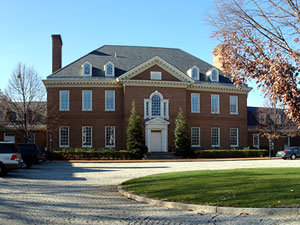 With the petition deadline on Tuesday and a surprise drop-out on Thursday, it was quite a week for the race to Harrisburg. So once again we compiled all the news you may have missed over the last week.
Corbett
While his Democratic opponents battle it out, the Governor is focusing on issues like energy that he hopes can improve his standing among the voters.
On Friday morning, the Governor visited NuWeld, Inc. a Williamsport company that focuses on engineering, fabrication and welding in the nuclear, natural gas, and power industries. The purpose of the visit is to announce the campaign's "Energy Families for Corbett-Cawley" coalition that will advocate for the Governor's "all-of-the-above" energy strategy.
"Communities, families and small businesses are all benefiting from growth especially in natural gas and the Marcellus Shale," the campaign stated in their press release. "More than 200,000 Pennsylvanians are finding either new jobs in the industry, or current jobs supported by increased activity."
The Democratic Party also used the week as another occasion to bash the incumbent, using one of his own infamous gaffes against him. Turns out Thursday marked the two year anniversary of Corbett's remark that women who didn't want to see their state-mandated ultrasound could just "close their eyes".
"For a governor who claims to be a champion of small government, Tom Corbett certainly has no problem inserting the government into a woman's private health care decisions," said Beth Melena, the Dems Press Secretary and Digital Director. "On the second anniversary of his dismissive comment telling women to 'just close your eyes' during a state-mandated ultrasound, it is clear that his administration has kept their backs turned to the women of Pennsylvania."
Schwartz
John Hanger surprised many political observers with his withdrawal from the race yesterday. One of his opponents, though, had nothing but kind words for her former rival.
"John is my friend, and I have known and worked with him for twenty years," she said. "He moved the debate in this race, offered innovative, thoughtful policy proposals, and helped all of the candidates sharpen their focus on the inequities in our criminal justice system. He has my deepest respect, and I wish him the best in the future."
Hanger has yet to indicate whether he'll endorse any remaining candidate although he did take time to praise McCord, McGinty, Schwartz and Wolf all individually (but not Wagner).
Guzzardi
Attorney, businessman, and regular PoliticsPA commenter Bob Guzzardi scored quite a coup this week when he earned enough signatures to make the Republican gubernatorial primary ballot.
Guzzardi's first salvo in his official campaign against the Governor concerns his belief that the resignation of Sen. Mike Waugh and his elevation to Executive Director of the Pennsylvania Farm Show was all part of an effort to ensure Rep. Ron Miller would secure the seat and an advantage over his GOP rival businessman Scott Wagner.
Wagner is still a write-in candidate for the special election and will continue to run in the primary election (Wagner is also a regular advertiser on PoliticsPA. In fact, his ad is at the top of this very article).
In response to what he perceives to be an unfair and illegal "quid pro quo", Guzzardi has sent letters to Attorney General Kathleen Kane and U.S. Attorney Peter Smith requesting an investigation.
"I hope for the sake of honest and transparent government, and for fair elections that the US Attorney and Pennsylvania's independent Attorney General investigates this corrupt deal," Guzzardi said. "From a Governor and Republican leaders, who talked about cleaning up the corruption in Harrisburg, they seem to be continuing the same old "Bonusgate-style Computergate-style," tactics that landed so many politicians in jail."
Alton
Finally, we end on a note on the Lieutenant Governor's race. Perhaps the saddest development of the petition deadline was when Brenda Alton failed to get her signatures in by the 5 p.m. deadline. According to reports, though, the story is not so simple.
The campaign is alleging that they arrived on time but the removal of campaign manager Michael Walker delayed the process. The Alton campaign, therefore, is gathering resources, including eyewitnesses to challenge the state's ruling and get on the ballot for the commonwealth's second-highest elective office.