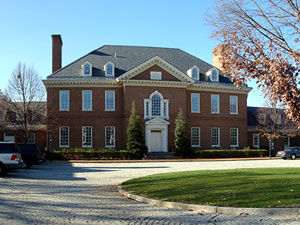 Last week we watched the first gubernatorial debate and experienced the fallout. So, this week it only makes sense that the race revolved around the second gubernatorial debate.
The contest featured plenty of entertaining and enlightening moments and along with some more outlandish events, was the driving force of the election as we enter October.
Corbett
To prepare for the second debate, the PA GOP wanted to remind us all of the first debate. In order to do so they compiled a video of all the moments Tom Wolf said "I don't know", entitled "#IDK".
"When it comes to details about his policy proposals, Tom Wolf's adopted a strategy of purposeful ignorance," PA GOP Chairman Rob Gleason said. "Tom Wolf has spent more than a year running for Governor, so why doesn't he have details for his own campaign promises? How much is Tom Wolf going to raise taxes on Pennsylvania families? What's Tom Wolf's plan to address PA's $47 billion state pension crisis?"
The Corbett-Cawley campaign, on the other hand, made their own video of Wolf's appearance before the Patriot-News editorial board. They also hammered away at the Democrat's authenticity by asserting that he is not transparent.
https://www.youtube.com/watch?v=n7DtOfSxOi8&feature=youtu.be
"Secretary Tom Wolf is either completely delusional with what it means to be transparent, or is arrogant to the point where in his mind, he truly views the voters of Pennsylvania as a distraction to his campaign," stated Corbett-Cawley Communications Director Chris Pack. "If Tom Wolf is so proud of the so-called fresh start that he is proposing for Pennsylvania, then why is he so afraid to talk about his plan? Tom Wolf continues to demonstrate that his campaign is not about helping anyone, it is just about fulfilling a longstanding desire to be governor."
After the debate occurred, the campaign transitioned to their claim that Wolf, rather than obscuring his position, has actually admitted he wants higher taxes.
https://www.youtube.com/watch?v=LWYZRUkVjjs&feature=youtu.be
"Millionaire Tom Wolf has finally admitted that middle class families making a combined income of $90,000 annually are 'rich like him' and should be paying higher taxes," Pack said afterwards. "Middle class Pennsylvanians now have a very clear choice this November between an out-of-touch millionaire like Tom Wolf and a fiscal watchdog like Governor Tom Corbett who protects their hard-earned paychecks. Pennsylvanians must take notice, Tom Wolf is going to raise your taxes."
This claim does not entirely hold up. What Wolf told the AP was that he wanted to reduce taxes for those in the $70,000 to $90,000 income bracket. He has never stated at what level people should pay more taxes. Theoretically, it could be anywhere from $90,001 to $1 billion.
Unsurprisingly, the PA GOP felt Governor Corbett again emerged victorious.
"Republican Party of Pennsylvania Chairman Rob Gleason congratulated Governor Tom Corbett on winning his second gubernatorial debate of the campaign cycle this morning," Communications Director Megan Sweeney wrote.
Wolf
While the Republicans were doing everything they could to remind everyone about the first debate, Democrats sought to talk about anything else.
FreshStartPA, for instance, hammered Gov. Corbett for the back-to-back credit downgrades the state received after it was revealed the government needed to borrow $1.5 billion to stay afloat.
"Pennsylvania received two credit downgrades last week thanks to Tom Corbett's reckless fiscal policies," Campaign for a Fresh Start Spokesman Mike Mikus said. "Over the last two weeks, Tom Corbett was forced to borrow $1.5 billion so the government could pay its bills, and we've seen his policies damage Pennsylvania's creditworthiness. With two weeks like that, why would anyone consider giving Tom Corbett four more years?"
Instead of hitting their opponent, the Wolf campaign tried to highlight some good news about their candidate, touting their outreach to hunters and fisherman through the creation of "Sportsmen for Wolf".
"I'm from York County where the first day of hunting season is a holiday and I know Pennsylvania has a long and proud history of hunting, fishing and outdoor recreation," Wolf said. "As governor, I will continue to support the Second Amendment and protect the rights of residents to own firearms while also working to improve our hunting, fishing and boating infrastructure. We need to continue to grow our outdoor recreation sector and ensure that state policies promote the rights of hunters and anglers, support conservation efforts, protect our air and water, and strengthen our outdoor tourism industry."
After this week's debate, though, it was an entirely different story.
"Throughout this morning's debate, Tom Wolf underscored Governor Corbett's drastic $1 billion cuts to education, his disastrous fiscal mismanagement, and the commonwealth's dismal job growth over the last four years," Wolf Campaign Spokesman Jeffrey Sheridan said. "Governor Corbett's cuts to education have lead to 27,000 layoffs, increased property taxes, and larger class sizes."
"The governor's fiscal mismanagement forced the state to take out a $1.5 billion loan just to keep the lights on and the commonwealth's credit rating has been downgraded five times in only two years," Sheridan continued. "To make matters worse, Pennsylvania has fallen from 9th to 47th in job creation since 2011. Governor Corbett has created an absolute mess for the people of Pennsylvania."
Meanwhile, FreshStartPA went after Corbett over the never-ending email scandal.
"Instead of holding senior officials in his administration accountable for exchanging sexually explicit emails on state computers and on state time, Tom Corbett dawdles," Campaign for a Fresh Start Spokesman Mike Mikus said. "There is no workplace in America where these individuals would have not have already been held responsible for their actions. Yet, Tom Corbett is apparently looking for any reason to do nothing about these outrageous actions in order to protect his friends and close work associates."
The third and final debate takes place on Wednesday Oct. 8th in the WTAE-TV studios in Pittsburgh. Expect it to drive the news cycle next week and be the subject of our next Gov round-up.