PA-Gov Round-Up: Wolf and McCord Trade Endorsements as the Race Heats Up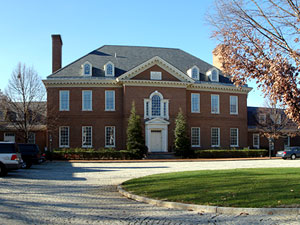 This past week was more of the same in many ways.
Rob McCord and Allyson Schwartz continued to hammer Tom Wolf on his business past while the front-runner responded with a stiff upper lip as his poll numbers continue to hold.
Nevertheless, there were several important endorsements that occurred this week with Wolf and McCord going back and forth to snag the backers that would make the biggest splash with just a week and a half to go.
Wolf
Wolf picked up a valuable supporter this week when he received the backing of Montgomery County Commission Chair Josh Shapiro.
"As Pennsylvania Democrats, we have some good choices to be our nominee for Governor," Shapiro wrote in an email to supporters. "The fundamental decision now is who is our best choice.I believe that person is Tom Wolf."
"Tom is a representative of a Democratic Party that offers innovative solutions, principled leadership and a common decency that will yield a fair, responsive and representative government in Pennsylvania," he continued. "I urge Democrats to join me and come together behind Tom Wolf – the best choice for Governor."
While Shapiro's title may not jump off the page, his endorsement is important for two reasons. As a Montgomery County politico his decision to spurn Rep. Schwartz, whose district contains parts of Montco, and back another candidate is significant.
Additionally, Shapiro has been rumored to be a contender for higher office in the future. As a result, his political antenna would likely be more sensitive than most and his apparent belief that Wolf will win the primary is an intriguing indication of the current state of the race.
Wolf also gained the support this week of Indiana County District Attorney Patrick Dougherty.
"Pennsylvania is facing many challenges, and I can't speak for Indiana, Indiana, but right here in Indiana, Pennsylvania, many of us support Tom Wolf," Dougherty said. "If Pennsylvania is going to get the change it deserves, we can't keep electing career politicians who care more about winning than about building Pennsylvania. I believe that Tom Wolf is the leader that Pennsylvania needs and deserves."
"I am grateful to District Attorney Dougherty for trusting in my candidacy and giving me his support for governor," said Wolf. "People like Pat are the leaders our commonwealth needs and I look forward to partnering with him as governor to move our state forward and give Pennsylvania a fresh start."
The front-runner was also the beneficiary of support from the Allegheny Court Association of Professional Employees (ACAPE).
"After careful consideration of all the candidates, the Allegheny Court Association of Professional Employees (ACAPE) has decided to wholeheartedly endorse Tom Wolf in his campaign for Governor," ACAPE President Stephen J. Bechtold wrote.
"Tom Wolf is the first candidate for Governor to earn the endorsement of ACAPE, due in large part to his commitment to safeguarding public employees' rights, state and local governments' pensions, and to supporting all of Pennsylvania's court districts," he concluded. "ACAPE looks forward to working with Mr. Wolf as Governor of this great Commonwealth in advancing the needs and concerns of union members and their families across Pennsylvania."
McCord
Meanwhile, Rob McCord continues to rake in the union endorsements, with the latest coming from the American Federation of State, County, and Municipal Employees (AFSCME) District Council 33.
"District Council 33's members have had it with Tom Corbett, and we know Rob McCord gives us the best chance to defeat him," said Pete Matthews, AFSCME District Council 33 President. "Rob's for unions and working families, a higher minimum wage, and he's the only one in the race who has the right plan to get Pennsylvania heading back in the right direction."
"This is an exciting endorsement, thank you District Council 33, I'm honored to receive your support," McCord said. "With AFSCME's women and men standing shoulder to shoulder with me, we can defeat and evict Tom Corbett. Our Commonwealth just can't afford another four years of his political favoritism and crony capitalism. It's time to reinvest in our schools, rebuild our communities, protect our natural resources, and most of all, make sure everyone is ready to make their voice heard on primary day."
AFSCME District Council 33 is made up of 13,000 current and retired members. According to the McCord campaign, this brings the total union membership that is backing McCord to over 470,400.
McCord also picked up two more Democratic wards, Pittsburgh's 14th Ward Independent Democratic Club and Philadelphia's 9th Ward.
"I'm honored to be endorsed by Pittsburgh's 14th Ward Independent Democratic Club and Philadelphia's 9th Ward," said McCord. "These are two of Pennsylvania's powerhouse progressive wards and that makes their support so very important. Together we believe that it's time to refocus our commonwealth once again on important issues like job creation, education, raising the minimum wage, supporting working families, and protecting the environment. There are only a few days left to the May 20th primary and it's exciting to cross the finish line with the backing of these two wards."
Finally, the State Treasurer won the endorsement of the Philadelphia Gay News.
McGinty
Amidst all the jockeying between McCord and Schwartz to take down Wolf, Katie McGinty has stuck with her strategy and it has won her at least one minor victory so far, as she got the support of State College Mayor Elizabeth Goreham.
"I am endorsing Katie McGinty for Governor because she understands the importance of protecting our water resources from reckless use and she effectively regulated the natural gas industry," Goreham said. "Katie knows that the economic health of our state requires good public education and creating jobs through investment in clean energy."
"It is an honor to have the endorsement of Mayor Elizabeth Goreham," McGinty stated. "She is a great civic leader who shares my vision of Pennsylvania. We share the same vision that every child deserves an education that will allow them to succeed. We agree that you can indeed create jobs while protecting the environment by investing in clean energy and attracting new manufacturing to Pennsylvania."