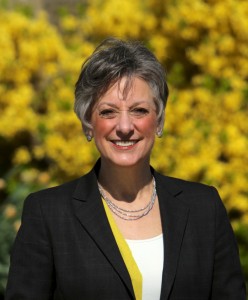 Congresswoman Allyson Schwartz has been deemed by the PAC of the Independence Hall Tea Party as the most anti-Tea Party candidate running for Governor.
"Allyson Schwartz is the one Democrat candidate for Governor who should be completely rejected by PA primary voters," said PAC President, Don Adams. "Like her Democrat rivals, Ms. Schwartz has consistently demonstrated a disregard for the interests of Pennsylvania's taxpayers. But, unlike her primary opponents, she is cluelessly trumpeting ObamaCare in her campaign ads. We, of course, vehemently oppose ObamaCare and support its repeal."
Using the rallying cry of "Anybody but Allyson Schwartz," the Independence Hall Tea Party is not only rallying Republican allies, but they are also calling on Democrats to vote against her in the primary.
"Pennsylvanians, in particular Democrats, must stop Ms. Schwartz from winning the Democrat primary because that would put her just one election away from becoming Governor of Pennsylvania for the next four years — and we must not let that occur," Adams said.
With a list of grievances, including Schwartz's support of Obamacare, her opposition to the Keystone Pipeline, and her opposition to offshore drilling, the Independence Hall Tea Party gave the Congresswoman the lowest rating out of all Pennsylvania members of the U.S. House. Only Rep. Matt Cartwright of PA-17 was able to tie her score of a 5% rating.
What is interesting about the announcement is that Schwartz is almost certain to benefit from garnering the title of most anti-Tea Party candidate. Not only will it undoubtedly lead to a swift response from her supporters, but as a Democratic candidate in a contested primary, being named the biggest threat to one of the most far-right organizations is more or less a compliment. Thus, Schwartz's campaign is most likely thrilled by the new title.
By focusing on Schwartz, it seems clear that the Pennsylvania Tea Party sees her as a viable candidate to win the primary with a little help. In addition, if she was to win the primary and enter the general, the Tea Party is prepared to vehemently campaign against her.
"Allyson Schwartz is a much more predictable candidate compared to her opponents in the Democrat Party gubernatorial primary, because, while they are just saying what they will do if and when they become Governor of Pennsylvania; Schwartz is the only candidate with a documented record of voting for the inept policies that would paralyze Pennsylvania's economy."
And as the saying goes: better the devil you know than the devil you don't and Schwartz has a long voting record from State Senate and Congress.