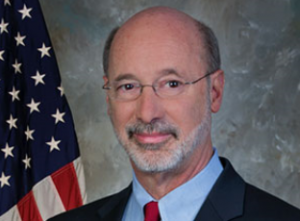 The Governor's cabinet is starting to come into place.
Yesterday, the State Senate confirmed four new Secretaries. Today, they added another three.
Pedro Rivera will be the new Secretary of the Department of Education, John Quigley is now the Secretary of the Department of Environmental Protection while Teresa Miller becomes Commissioner of the Insurance Department.
Rivera and Miller were unanimously approved while Quigley's vote was 44-4.
Senators Aument, Bartolotta, Brooks and Hutchinson opposed the DEP nominee.
"Today I'm pleased that the Senate has confirmed appointments within the Departments of Education, Environmental Protection and Insurance," Gov. Wolf stated. "Secretary Pedro Rivera, Secretary John Quigley, and Commissioner Teresa Miller are capable and qualified leaders that are ready to take on the challenges that face Pennsylvanians in providing a quality education for our students, protecting and supporting the viability of our environment, and supporting protections and peace of mind for consumers."