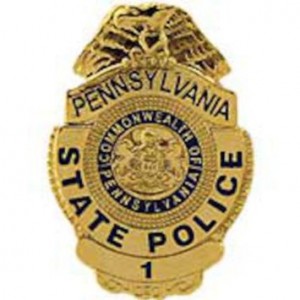 Pennsylvania State Troopers' Union Leader Joseph R. Kovel has sent a letter to Governor Tom Wolf asking him to withdraw his nomination for State Police Commissioner, Marcus Brown.
The request comes one week after Brown apologized for taking down signs critical of his decision to wear his Pennsylvania State Police uniform, according to the Harrisburg Patriot-News. His decision to wear the uniform became controversial after a Facebook group comprised of retired troopers shed light on the fact that Brown had not previously served with the force.
The signs were posted by a retired trooper, who was not willing to be identified.
"While members of the Pennsylvania State Police may not agree with the decision to put up the signs, Mr. Brown's actions to remove them showed extremely poor judgment," Kovel wrote. "Mr. Brown has said that his decision to wear the Pennsylvania State Police uniform was meant to honor the men and women of the department, but his action have fallen well short of that statement."
The case is currently being overseen by Cumberland County District Attorney David Freed.
"Notwithstanding the high public profile of this matter, my decision making process will be as it always is: I will require a thorough factual investigation and then make what I believe to be the fair decision based on the facts and the law, and my experience and discretion," Freed wrote. "While the identity of those involved in the case may contribute to its public profile, it has no bearing on my ultimate determination."
Governor Wolf is still standing by his choice.
"This is a regrettable situation and Col. Brown has apologized," the Governor's spokesman Jeff Sheridan said. "Gov. Wolf chose Col. Brown because of his depth of experience, starting out as a beat cop in Baltimore before working his way up through the department and eventually leading the Maryland State Police."