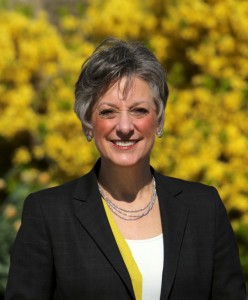 Teamsters Locals 249 and 926 based in Pittsburgh endorsed Congresswoman Allyson Schwartz (D-Montgomery) for governor.
"From slashing public education by nearly a billion dollars to hurting hard working men and women, Governor Corbett has led Pennsylvania to the bottom," said Marc Dreves, Teamsters Local 926 Secretary Treasurer. "Allyson Schwartz gives us the best chance to win next year because she can appeal to all Pennsylvanians with a bold vision and the proven ability to get big things done in tough places like Harrisburg."
According to a new poll from Quinnipiac, Schwartz performs the better in a match-up against Corbett than any of the other declared candidates, beating him by 8 points, 45% to 37%.
"Every day, our campaign is building momentum because Pennsylvanians from east to west are ready to bring a change to the stale politics of Harrisburg," Allyson Schwartz said. "They are ready for a different type of leadership that won't accept the status quo and will work to make Pennsylvania a national leader by investing in our public schools, in our transportation infrastructure and our economic success."
Schwartz has received the endorsements of IBEW 98, the Pittsburgh Federation of Teachers, Pennsylvania State Council of Sheet Metal Workers, United Mine Workers of America, United Steel Workers Local 10-1, Boilermakers Local 19, Iron Workers 401 and Pennsylvania Association of Staff Nurses and Allied Professionals.
In the race for union endorsements, State Treasurer Rob McCord and Schwartz have been neck and neck. Utility Workers Union of America, UFCW Local 1776 in southeast Pa., Pittsburgh's IBEW Local 5 and AFSCME backed McCord.
She faces McCord, former DEP Secretaries Katie McGinty and John Hanger, former Revenue Secretary Tom Wolf, Allentown Mayor Ed Pawlowski, Cumberland County minister Max Myers and Lebanon County Commissioner Jo Ellen Litz in the Democratic primary for governor.