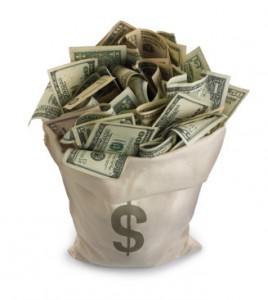 The Corbett campaign finally got what they've been waiting for.
Tom Wolf finally released his tax returns, which show an adjusted income of $1.3 million for 2013. Republican Governor Tom Corbett also released the two page 1040 form that publicized each candidate's adjusted incomes and tax information, including deductions and exemptions.
Corbett's income was reported as $200,000 with $34,000 in taxes and another $27,000 in
deductions and exemptions. Wolf paid $287,000 in taxes and taking $489,500 in deductions and exemptions.
$720,000 of Wolf's income is the result of partnerships and S-corporations, neither of which pay unitary federal taxes, but distribute the responsibility to their individual shareholders or partners.
Corbett's income comes primarily from his $169,000 salary, though another $32,000 was distributed in a tax-minimized retirement account.
Wolf is chairman of Wolf Organization Inc., a family owned building-project company that specializes in kitchen cabinets. He stepped down from the company in December 2012 to focus on his gubernatorial campaign, but continued to draw a salary until May 31st, 2013.
Earlier on Monday, the PA Republican Party called on Wolf to release his returns.
"Why is Tom Wolf hiding his latest income tax returns?" PA GOP Communications Director Megan Sweeney asked.
The party was critical of Wolf's decision to file for a six-month extension but after the long wait, the Democratic nominee's income is now out in the open.