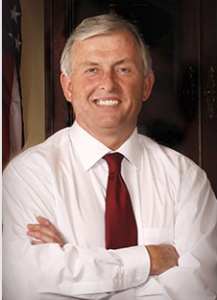 Despite the crowded Democratic field, it appears that Jack Wagner has decided to throw his hat into the ring for PA Governor.
The former Auditor General is collecting signatures in order to be on the May 20th Democratic primary ballot. Gubernatorial candidates need to amass at least 2,000 signatures and get 100 from 10 separate PA counties.
The website Keystone Politics obtained the instructions Wagner sent out to potential volunteers on how to gather the necessary signatures. The form, which contains a header stating "Jack Wagner: Pennsylvania Governor 2014", seems to be pretty solid evidence that he is running.
The Philadelphia Daily News also confirmed from State Sen. Rob Teplitz that Wagner's allies are circulating petitions to get him on the ballot. Teplitz was a member of Wagner's staff during his time as State Senator and Auditor General.
Wagner has had difficulty in the political arena as of late. Last year, he lost the Democratic primary for mayor of Pittsburgh to Bill Peduto and in 2010 he lost the Democratic primary for Governor to Dan Onorato.
Other Democratic candidates for Governor include Congresswoman Allyson Schwartz, State Treasurer Rob McCord, former Department of Revenue Secretary Tom Wolf, former DEP Secretaries Katie McGinty and John Hanger, Lebanon County Commissioner Jo Ellen Litz and minister Max Myers.